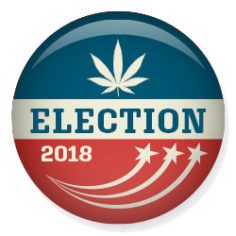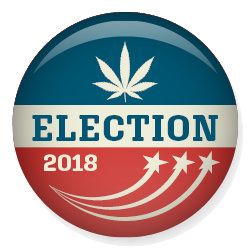 U.S. Rep. Dana Rohrabacher, one of the cannabis industry's most outspoken allies on Capitol Hill, has lost his congressional seat.
The California Republican from Orange County lost his bid for re-election to Democrat Harley Rouda after a lengthy vote-counting process that stretched into Wednesday.
The final tally: Rouda 50.7%, Rohrabacher 49.3%.
Rohrabacher, who was first elected to Congress in 1988 after working as a speechwriter for President Ronald Reagan, has for years advocated on behalf of the marijuana industry.
Here's what you need to know:
A landmark piece of legislation first passed by Congress in 2014 – the Rohrabacher-Farr Amendment (later renamed Rohrabacher-Blumenauer) – has helped protect medical cannabis companies across the country from prosecution by the U.S. Department of Justice.
Rohrabacher also ran other marijuana reform bills, though none enjoyed the success of his namesake amendment.
In 2017, he co-founded the Cannabis Caucus, a group of House lawmakers dedicated to marijuana reform.
Rohrabacher also was a regular at cannabis business gatherings, and he recently made an appearance in October at the National Cannabis Industry Association conference in Anaheim, California, alongside Lou Correa, a Democratic congressman from the Golden State.
Even then, Rohrabacher had his eyes set on removing marijuana from the schedule of federally controlled substances – a move activists call "descheduling" – in order to leave cannabis regulation entirely to the states, he told conference attendees.
"When we get to the next Congress … we will eliminate this horrible oppression," Rohrabacher said, referring to federal cannabis prohibition and criminal penalties still connected to marijuana use in many states.
It's not clear if Rouda, his Democratic successor, will prioritize cannabis policy the way Rohrabacher did.