Salaries and benefits are tools to recruit top talent that will facilitate your company's success, as well as barometers of your company's health and culture. Marijuana Business Magazine spoke with executives from four cannabis companies that have made top-places-to-work lists and asked them about salaries and recruitment. Here's what they said:
Eunice Kim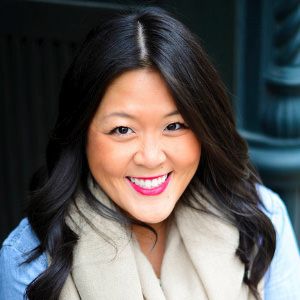 Title: Vice president of people
Company: Green Thumb Industries, Chicago
Sector: Multistate vertically integrated operator
What role do stock incentives play at GTI?
One of the core principles of our compensation structure is shareholder alignment, meaning a large portion of our workforce are owners of the company via stock incentives. We strongly believe in share-based compensation—we all have skin in the game as stewards to the shareholders that trust us with their investment.
What role do benefits play at GTI?
This year we added five ancillary benefits: short- and long-term disability, whole life insurance, accident and critical care insurance. We also offer competitive PTO (paid time off) and parental leave for our full-time employees.
In addition to competitive compensation, we offer some really great perks: themed employee events at 4:20 on select Fridays, unlimited vacation, catered lunches and free snacks and beverages. Our peer-to-peer recognition program, Mad Props, paid out up to $10,000 for our annual winners that went above and beyond the call of duty this past year.
How does GTI determine compensation?
GTI looks at both cannabis companies and companies outside the industry to determine compensation. We have many employees from various backgrounds—startup to global organizations, and industries from cannabis to technology to CPG (consumer packaged goods)—so we have to make sure our compensation packages are competitive to attract the very best talent possible.
Adam Grossman
Title: Founder and CEO
Company: Papa & Barkley, Eureka, California
Sector: Infused products
Can you compete for talent with other industries?
I think we are definitely competitive, and oftentimes higher. I think where we have success with top folks is that we offer an equity incentive that aligns everybody's incentives and creates shareholders throughout our management team.
We pay our new hourly production people $15 per hour to start. After three successful months, they'll receive a bump to $16 per hour and become eligible for full health benefits and participation in the company's 401(k) program, which matches at 4%. On the employee's one-year anniversary of hiring, pay moves to $17 per hour.
So, we provide a path for our hourly folks to advance pretty quickly, and that's helped us recruit good people. And because the company is growing, there's a defined path to advancement that people seem to be responding to.
How do you determine salaries? Do you look at other industries?
No. I think we have a sense of where ranges should be. And we put resources into internal recruiting assets. We generally know what we want to pay for a position.
The industry in general is very exciting and aspirational to folks, and coupled with the brand identity that we have, I think we're in a good position to set what is a fair and solid salary. Our approach is more, "This is a great opportunity. We set a fair salary range. We are aware of others. But we are confident in our approach and don't have to calibrate."
Do you notice any talent-poaching or East Coast companies drawing talent from West Coast firms?
I'm definitely aware that type of recruiting takes place, and our people definitely get contacted by recruiters, which is to be expected in a market that's evolving rapidly. The fact that California is among the more advanced states—in terms of years of experience and sophistication—(makes California) attractive for eastern companies to look at to recruit.
Nick Vita
Title: CEO
Company: Columbia Care, New York City
Sector: Multistate vertically integrated operator
Is Columbia Care able to pay competitively with other industries?
As a rule of thumb, we try to pay people—particularly people at the operating level—higher than an equivalent position at a competitor or in another industry. We want to make sure we're hiring the people who have choices and who are interested in the business.
Does Columbia Care offer benefits?
We provide a significant stock incentive. We try to make sure that people understand that if we succeed as an organization, then theoretically the value of the organization should increase.
All full-time employees have health care. There are some things that we would really love to have that we can't have right now because we're still a private company. But we expect to be able to use our stock as an incentive for employees. We also expect to be able to start up things like a 401(k).
How does Columbia Care keep people?
We make a very concerted effort to hire people from within. As we grow into new markets, as we're looking to fill roles at more senior levels, we always try to hire people from within first. So there's a directional alignment with the ability for somebody to create a career rather than staying for a short time and then moving on.
As a multistate company, do you see major salary differences from region to region?
There are always some regional differences. But the types and variety of benefits that we give are pretty consistent. And where they're not consistent, our expectation is that they will become consistent. Every market has its own personality.
Greg Frederick
Title: Vice president for human resources
Company: Cura Cannabis Solutions, Portland, Oregon
Sector: Extraction and oil production
How does Cura determine what it pays?
We recently implemented a $14 minimum wage for our entry-level employees. For other positions, we look at what's the market for that position and the incumbent salaries for that position.
We compare ourselves to consumer product companies, not cannabis companies. So we look at consumer product companies with similar revenue streams of $100 million to $500 million per year when we look at hiring posts like accountant, IT, finance, HR. It could be food manufacturers, makeup manufacturers.
More and more, we're comparing ourselves outside the cannabis industry because the professionals and talent that we need come from these more established industries.
What would you tell critics who'd say a $14 minimum wage is too costly?
We looked at our profitability and margins before we made that decision. Every company has to do that calculation. We felt we had wide enough margins that we could afford to do that.
We are getting better productivity and much less turnover—and turnover can be very expensive. When someone leaves the company and you have to refill that post and retrain someone, there is a cost. Having a more stable workforce is important. Better to invest in retention than retraining new employees. Retention is a key point for us.
What role do benefits play at Cura?
As far as we know, we were the first cannabis company in Oregon to provide health insurance. We pay 90% of the health-care costs for employees: medical, dental, vision. We offer an employee assistance program, where we offer free resources to employees for financial and legal advice. Paid time off starts at two weeks and goes up to four weeks.
We are also looking at things like family-leave policy, paid time off, those types of benefits. We want to be competitive not just in cannabis but in the areas from where we're trying to attract talent.
Has Cura ever had to poach talent?
There's a need sometimes to find passive candidates if you've got a need for a specific skill set. We have not had to do a lot of that because when we post a position, we get a pretty healthy response. But just like any industry like high tech, finance, business consulting, there are some positions where you need to look at passive candidates because there's a smaller pool of talent.
These interviews have been edited for length and clarity. Click here to return to the Salary Snapshot landing page.