Medical marijuana in New York might prove to be a pretty wealthy club.
Startup costs to open a dispensary and grow could run over $20 million, according to a recent report by The New York Times. And it might take upwards of $1 million just to navigate through the application process, estimated one cannabis lobbyist quoted in The Times piece.
These lofty costs would make it difficult for small businesses to get involved.
With that as the backdrop, the promise of the legal cannabis industry in the Empire State is still drawing big names and big money.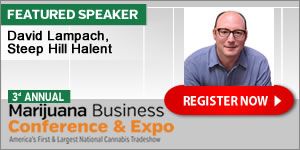 Those who have reportedly shown an interest in applying for licenses, according to The Times, include Ari Hoffnung, former Bear Sterns managing director; Derek Peterson, a former senior vice president at Morgan Stanley Smith Barney; and Dean Petkanas, a former vice president of corporate finance for Stratton Oakmont (which was depicted in "The Wolf of Wall Street"). Patrick McCarthy, a Republican activist-turned-cannabis lobbyist, also has several clients seeking licenses.
The paper also suggested that already-established cannabis firms from other states will probably have an edge when it comes to the state licensing process, because they have track records of success. The state is only handing out five licenses to companies that will operate as growers and retailers, allowing them to open a total of 20 dispensaries.
There's no telling when the application process may even begin; the New York law gives the state Department of Health 18 months from this past July to enact regulations and issue business licenses.