Hundreds of entrepreneurs have applied for dispensary licenses in Oregon over the past two days, reflecting high levels of interest in the state's emerging regulated medical cannabis industry.
Oregon's health department received nearly 300 applications on Monday – when it kicked off the process – and dozens more Tuesday.
At $4,000 per application, Oregon has already raked in more than a million in fees.
While there are no set caps on the number of dispensaries, rules that prohibit centers from locating within 1,000 feet of each other or schools will limit the industry's size. Some cities also have passed moratoriums to prevent or delay dispensaries from opening.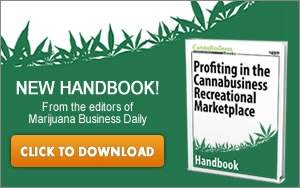 The state expects to license roughly 225 dispensaries.
An estimated 175 to 200 unregulated MMJ centers currently exist in a legal gray area. All of the them will have to apply for and obtain licenses to continue operating. Oregon passed a law last year officially allowing dispensaries and establishing rules on the industry.