Lawyers in Nevada are asking the state Supreme Court to protect them if they advise medical marijuana clients.
The state bar governing board submitted a petition on Tuesday seeking an amendment to rules of professional conduct so lawyers can give legal advice to medical marijuana clients.
The request is significant: Currently, lawyers cannot advise marijuana clients to the fullest extend of their abilities because rules of professional conduct prohibit them from advising clients to break the law.
City attorneys for Nevada's four largest cities also wrote letters to the state Supreme Court seeking guidance. Las Vegas City Attorney Brad Jerbic asked what role attorneys "may ethically play because of the interplay of Nevada's new law with the federal prohibition against the distribution of marijuana."
The lawyers in Nevada are not alone. Attorneys in Colorado and Washington State have asked for similar guidance. In Colorado, the bar association released an ethics opinion in December, which said that lawyers cannot advise clients regarding "the full panoply of conduct permitted by the marijuana amendments."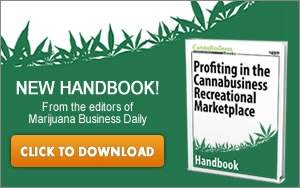 This means attorneys would be breaking the rules of professional conduct if they helped a client arrange a lease or negotiate a contract.
But a state committee of lawyers and judges in Colorado has recommended new rules for lawyers, which would create an exemption for lawyers who help marijuana businesses. A separate proposed rule change would allow attorneys to use marijuana themselves without breaking rules against the use of illegal substances.
Despite the murky waters that lawyers must navigate, the Colorado Bar Association said in December that no lawyers had yet been punished for working with marijuana businesses.