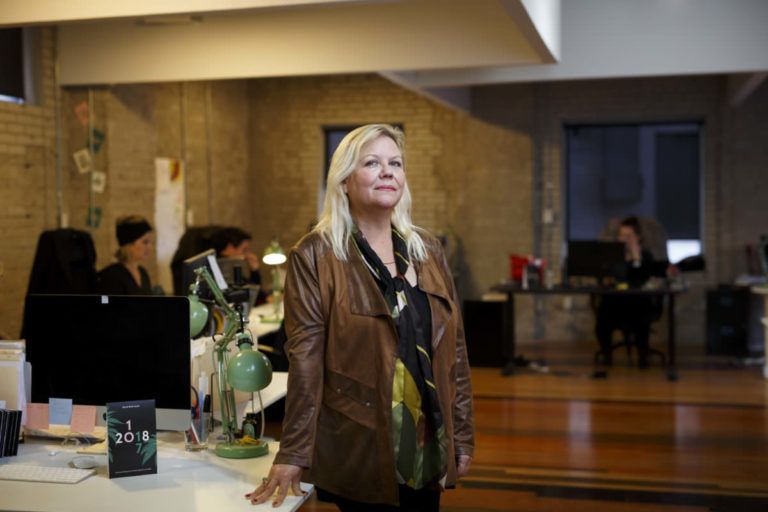 Cannabis industry veteran Jeannette VanderMarel has taken the reins of licensed producer Beleave and is looking to turn a profit at the Ontario company in the first half of 2020.
One of her first acts on the job was approving a resolution for the company's Dec. 2 annual general meeting to consider consolidating the number of issued and outstanding shares by a ratio of up to 10:1.
If approved at the annual meeting and then by the board, the move would effectively reverse Beleave's 7:1 stock split last year.
In an interview with Marijuana Business Daily, VanderMarel said immediate steps include:
Raising capital to finalize the Hamilton facility expansion.
Redefining the company, including exploring a name change.
Seeking approval to consolidate the number of shares.
Putting the company on a path to being EBITDA-positive.
VanderMarel co-founded The Green Organic Dutchman in 2013 before starting Good & Green in 2018, which was acquired by 48North Cannabis one year ago.

She served as co-CEO at 48North before stepping down last month.

The experienced cannabis executive said the company she inherited has considerable upside, but VanderMarel acknowledged Beleave faces serious challenges.

Beleave reached a settlement with the British Columbia Securities Commission (BCSC) in June over "conduct that is abusive to B.C.'s capital markets."

As part of the settlement, Beleave admitted to shuffling 7.5 million Canadian dollars ($5.7 million) to "consultants," even though no services were provided.

The company's stock is reflective of the challenges in front of the new CEO.

Beleave trades on the Canadian Securities Exchange as BE, and its shares are down 93% since reaching an all-time high in the midst of the cannabis stock craze of 2018.

"It's certainly a big project I'm taking on, and I'm not discounting the challenges that are present that I've inherited," she said.

"The work that's been done is a really great step toward realigning this company to being something positive, transparent and respected. My focus is to rebrand it, maybe give it a new name, and to really create an identity for this company."

VanderMarel said her new role will come with an annual salary of CA$1 plus an amount of options-based compensation to be determined.

She said she is investing her own money in the company but couldn't say how much because the investments are "ongoing."

An early focus for VanderMarel will be a focus on making Beleave EBITDA-positive.

That means putting the company's money only into revenue-generation initiatives.

"I need to focus on things that have an immediate path to revenue," she said.

VanderMarel said managers no longer with the company made some poor business decisions. And part of her focus will be on good governance, compliance and corporate social responsibility.

"I really believe that we have to get back to business basics and the crawl, walk, run, fly philosophy," she said. "What's happened in the industry is everyone went from crawl to fly, but now that they've been forced to land, they don't know how to walk.

"When we increase our capacity, whether it be through purchases or production, we'll certainly explore taking on other opportunities.

"I guess I'm a sucker for a challenge," she said. "There's some really good pieces there."

Matt Lamers can be reached at [email protected]