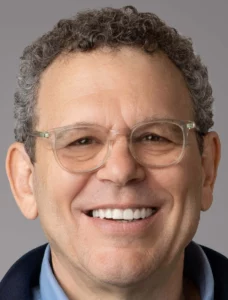 Federal banking reform for compliant businesses is an obvious next step in the evolution of the marijuana industry.
Today, there are 39 U.S. states that have legalized cannabis for medical purposes and 21 that allow its recreational use, with combined sales projected to reach $38.8 billion in 2023.
The cannabis industry should, in theory, have the same access to loans, deposits and credit cards that all other industries have.
And considering its legacy of illegal cultivation and sale, having all that hot cash floating around unaccounted for is insane, right? Right!
Tough choices
But not so fast.
Despite repeated attempts in Congress to pass banking and tax reform for the cannabis industry, there has not been legislative consensus or the political will to get it done.
The typical alphabet soup of legislation from both sides of the aisle in the U.S. Senate and House of Representatives – SAFE, MORE, CAOA – haven't been able to pass, despite multiple attempts to get such measures approved.
And the results of the recent midterm elections don't portend any immediate breakthroughs.
So, what's a hard-working compliant marijuana company to do to get the capital it needs to establish, cement and expand its business?
Raising additional equity is the obvious answer, but doing so is increasingly difficult and dilutes the ownership interest of the founders and insiders.
Borrowing from "friends and family" is an option, but that is usually capped at less than $1 million, unless you know Elon Musk.
Go to one of the real estate investment trusts (REITs) that are awash in cheap capital from the public markets for a sale-leaseback or other financing?
Good luck, unless you are one of the top 20 multistate operators.
Approach your local credit union or savings and loan associations for a "market-rate" loan?
Ain't gonna happen – unless you have valuable, unencumbered real estate or substantial personal assets to pledge.
Another way
But there is a fifth way – borrow from one of the nonbank specialty finance companies that have emerged to specifically service the capital needs of the cannabis industry, especially for small and midsize enterprises.
These companies, with specific cannabis expertise, have stepped up to fill in the gap where banks will not (or cannot) tread.
These nonbank lenders fall into several categories:
Trade finance.
Equipment leasing.
Working capital finance.
Real estate finance.
Most such lenders are monoline – they provide financing in only a single or related sectors – but a few provide whole-enterprise solutions that can finance several areas of need in a cannabis business.
These specialty finance platforms generally fall into two broad groups: asset-based lenders and cash-flow lenders.
Asset-based lenders take a security interest in assets owned by the borrower.
While these pledged assets are typically hard assets such as real estate, equipment and inventory, they can (and often do) include soft assets, such as the state-issued marijuana licenses and receivables.
At closing, the lender will file a mortgage lien and/or a uniform commercial code (UCC) statement in each state where the collateral resides, which alerts the world that it has a first-lien perfected security interest in the collateral and that any other lender would be second in priority.
The second category, cash flow-based lenders, look solely to the cash flow of the borrower to provide the source of repayment to the lender.
Generally, payments into the borrower, whether B2B or B2C, are locked-box so that the lender has access to the money before the borrower to satisfy the required interest and principal repayments.
In many cases, these loans are month-to-month, and the borrower can pay off the loan at any time.
It's not easy
Many potential borrowers believe that specialty finance is very expensive, but this perception is based on misinterpretation of the circumstances.
Very expensive as compared to what?
First, all cannabis finance is expensive for all borrowers in the industry, and it will remain so even after some form of banking reform is implemented on a federal level. The risk inherent in a new industry is always priced into financing rates. In addition, the state-by-state regulatory and tax scheme – which is likely to remain no matter what federal initiatives are implemented, as tax receipts to the states are the driver for legalization – makes the cannabis industry structurally inefficient and extremely complex, resulting in higher costs of everything, including money.
Second, specialty finance companies are generally borrowers themselves, and they do so on a spread lending basis, so every time the Federal Reserve raises interest rates, the cost to the lender goes up and lending rates follow. That is the way of capitalism.
Finally, even the biggest cannabis companies are paying more than they let on in their news releases. The face interest rate cited in the news releases generally does not reflect the actual cost of capital.
To paraphrase President John F. Kennedy's remarks in 1962 in connection with America's ambition to be the first nation to land on the moon, we do it not because it is easy, but because it is hard.
Cannabis lending is hard, damn hard!
So, while you wait for the federal government to legalize marijuana and provide access to more lending sources, consider the cost of not borrowing to grow your cannabis business today.
The calculation is always that the cost of capital is more than offset by the expected increase in revenues or decrease in costs.
And time is money, so as you wait to hit the bid on your next financing, your competitors are expanding their cultivation sites, adding a gummy machine to their processing facility or opening that third retail location.
So, federal banking reform in the long run might lower borrowing rates, but in the meantime, I wouldn't bank on it.
Andrew Kaye is chief commercial officer of Denver-based Sweet Leaf Madison Capital. He can be reached at akaye@sweetleafmadison.com.
To be considered for publication as a guest columnist, please submit your request here.