People are still lining up around the block to work in Colorado's recreational marijuana industry.
According to the state's Marijuana Enforcement Division (MED), the office sees between 70-90 people each day applying for the required "occupational license." That number has stayed constant since the state rolled out its recreational marijuana industry on Jan. 1, the MED said.
At that rate, at least 3,500 workers have applied over the past two months. According to the MED's latest count, there are 7,298 occupational license holders in the state.
Ron Kammerzell, senior director of enforcement for the state's Department of Revenue, said a large portion of the applicants are coming from out of state.
"These people have quit their jobs and moved to Colorado because they want to be part of the industry," Kammerzell said. "We know it is a fair number of [applicants]."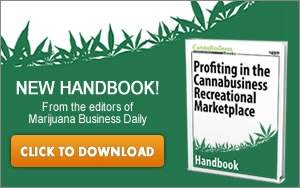 In order to work for a medical or recreational marijuana business, an employee must apply for a license in person at the MED's office in Denver. The application process includes submitting to a background check and undergoing fingerprinting.
Rules prohibit anyone with a felony conviction that has not been fully discharged within five years from applying, as well as people with delinquent governmental or child support debt. All licensees must be 21 or older and be a resident of Colorado.
Out-of-state residents can establish residency by obtaining employment in Colorado, living there for at least 90 days or owning a business in the state.
The MED was criticized in December for the backlog of occupational licenses in the lead-up to Jan. 1. The MED said the backlog has subsided due to an increase in staff. But the demand for licenses remains high.