An advocacy group in Oklahoma is "hoping for a last-minute miracle" in its petition drive to get a medical marijuana initiative on the ballot, according to the organization's chairman.
Chip Paul, who heads Oklahomans for Health, said the group currently has about 120,000 signatures in hand, not including petitions still held by volunteers in the field and other organizations helping with the effort.
Advocates are seeking another 30,000 or so in a final push this weekend.
Supporters need approximately 156,000 valid signatures to get the measure on the ballot. They have until Aug. 15 to deliver signed petitions to the state.
Paul said the group expects about 15% of the signatures will be disqualified upon examination by state officials. "In reviewing the signatures we have found this to be a consistent number," he said.
So advocates will likely need to submit at least 180,000 signatures to have a real shot.
Oklahomans for Health's ability to come within reach of success is an achievement in and of itself.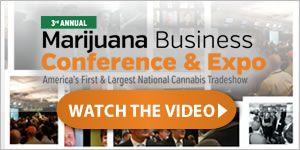 The state has an unusually high burden for ballot initiatives: 15% of the population must sign the petition.
In addition, the group has been working on a shoestring budget of $70,000, mostly made up of very small donations of $100 or less. National advocacy groups also have largely stayed out of the picture to date.