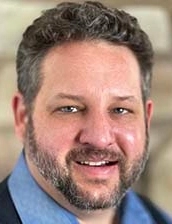 Trade organizations, consumer advocates and even employees of the U.S. Food and Drug Administration joke that the "F" in the FDA is silent.
The FDA currently receives $6.1 billion in federal funding, and only 18.4% of that amount goes to human food.
To put that number into perspective, tobacco receives 11.3% of the FDA budget, and human drugs receive 33%.
Now that we are at the threshold of reorganizing the FDA, cannabis is being treated like an unwanted child in a divorce.
No one wants the responsibility and expense involved with regulating it.
The food and supplement branch of the FDA wants to throw CBD over the fence to the medical products and tobacco side, which is complex, expensive, time-consuming and would ruin the grassroots market.
If the human drug side takes on CBD and THC, it would be 12-15 years before the "drug" could be marketed, and it would be labeled in its synthetic form (think THC and CBD pills, inhalers, shots, etc.).
With the FDA ignoring cannabis, the agency has created a stalemate that will take an act of Congress to settle.
This and the agency's imminent reorganization presents an opportunity for cannabis to get its own federal department, budget and oversight that can have a dotted line to food, supplements, nutraceuticals and drugs.
A dedicated cannabis department would not be precedent-setting. Tobacco has its own FDA department called the Center for Tobacco Products (CTP) with a budget of around $1 billion.
Outlining an ideal regulatory framework
Congress could decriminalize cannabis and create a regulatory division named the Office of Cannabis Safety & Research (OCSR).
At the very least, Congress should create this department for hemp or CBD.
OCSR could have two to three years to work with the FDA, the U.S. Department of Agriculture and states to develop regulations and three to five years to implement a robust regulatory framework.
During this time, states will control the regulation of cannabis products within their borders.
After OCSR regulations are developed, states would modify existing regulations to be equivalent to or better than the federal regulations.
Cannabis is a plant with many different chemical compounds that each have distinct health benefits and physiological effects.
Because of this, cannabis should be regulated differently than food, supplements and drugs.
The OCSR should be separate from the human foods program and the drugs program, with an individual director reporting to the Commissioner of the new FDA.
Cannabis being listed as a Schedule 1 drug has led to a black hole in cannabis research.
At least 50% of the OCSR budget should be allocated toward research, with the rest going to compliance and regulations.
The OCSR could fund universities, nongovernmental organizations and industry research projects to gain complete understanding of cannabis and the health effects of each delivery method.
The OCSR should have the ability to use the flood of new research to create nationwide compliance expectations and a modern, data-driven approach to ensure that industry players are reaching and maintaining those compliance goals.
For instance, the OCSR should regulate and review the testing requirements of all states, ensuring that products are consistent in potency, quality and safety across the board.
The new department should also create a cannabis safety standard and a mandate that manages third-party accredited processes and product-safety certification programs.
These audits could be completed by private organizations, and/or state departments.
Benefits of a separate division for cannabis
The OCSR would create a regulatory umbrella of minimum standards and compliance expectations that would need to be followed nationwide.
States could be more stringent, but at minimum they would have to follow the federal standards.
The OCSR would rely on state-run cannabis departments and third-party compliance companies such as labs and certification bodies to minimize the use of federal resources.
This provides a quick path for federal legalization without requiring much change to the current cannabis market.
Overall, the FDA's plan to restructure isn't just good news for the world of food safety.
If we play our cards right, this division of power could spark a movement toward proper regulation of cannabis on a federal level.
The current state cannabis regulations are a hodgepodge with no glue to bind them.
A new federal cannabis department such as the OCSR could very well be that glue.
Matt Regusci is technical director at Cannabis Safety & Quality (CSQ).
He can be reached at mregusci@csqcertification.com.
To be considered for publication as a guest columnist, please submit your request here.