This is a note from our sponsors.
Artrix, a leader in cannabis vaporization business solutions, specializing in hardware manufacture, marketing support, and strategic consultation, today announces the launch of its ground-breaking new product category, DEMO. This game-changing device is the world's smallest cannabis vape and represents Artrix's premier solution to inaugurate the era of 'sample economics' in the cannabis vape consumer market.
ArtrixDEMO has been meticulously designed to meet the four most essential consumer needs in purchasing a cannabis vape pen : ease of use, flavor, discreetness, and portability. Beyond that, DEMO aims to tackle customer hesitation in trying new cannabis concentrate products and alleviate the costs of market expansion for cannabis vape companies and multi-states operators.
"DEMO is the smallest cannabis vape on the market, measuring only about 5cm in length and weighing less than 8g. It feels like an AirPods earbud, incredibly lightweight and compact. " "Many clients are often curious as to why we have set the capacity of the DEMO at 0.1g. In fact, we have conducted extensive research on the consumption habits of the majority of cannabis vaporization consumers. Average cannabis vaporization consumers take around 5-9 draws per day, and the 0.1g capacity allows for approximately 8 draws. This capacity precisely meets the daily consumption needs of average cannabis vaporization consumers. DEMO ensures consumers fully experiencing the ultimate potency and aroma of a cannabis extract." said Jessy Chen, Chief Product Officer at Artrix.
DEMO has a minuscule size and limited capacity, which is attributed to a cost-effective vape sample for consumer trials and an excellent product solution for promotional purposes. The innovation is tailored to meet urgent needs of cannabis business customer sets including cannabis vape brands, multi-state operators, cannabis processors, and dispensaries.
Amid the steep decline in the survival rate of new products in the current cannabis vaporization market, DEMO offers cannabis entrepreneurs a product solution of sample economics to test the market receptivity of new products and a diversified promotion strategy for the final product success.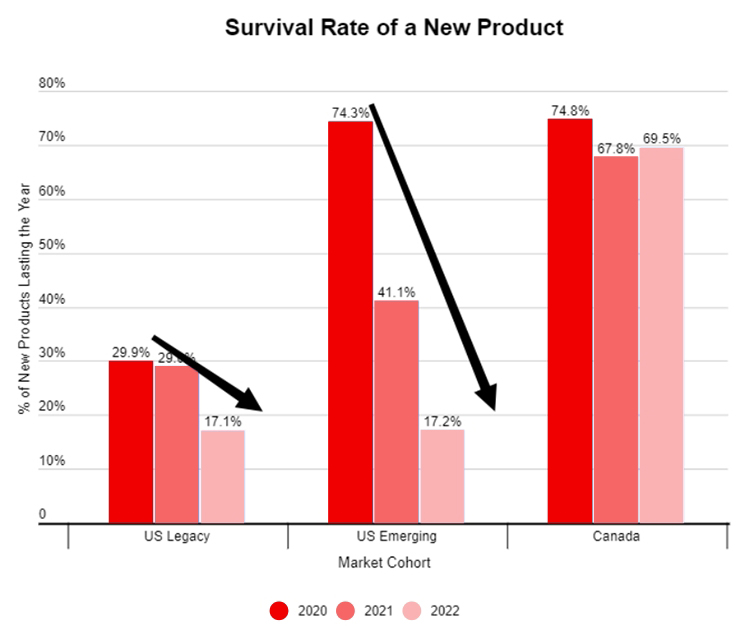 "Sample economy has been well-proven in other fast-moving consumer goods sectors, particularly in online-store or in-store sales. Shopping small sample can effectively increase sales volume, customer retention, and also help attract new customers and agents. That's why we launched this entirely new product category of cannabis vape, DEMO. It has better portability than a disposable, with more possibility than a pod-system. It can help cannabis businesses penetrate new markets, expand new sale channels, and reach more consumers in the form of trial packs, gift sets, and promotional giveaways," said Jessica Min, Chief Business Officer at Artrix. "DEMO is suitable for cannabis businesses of all sizes to promote their cannabis extracts, whether the target audience is distributors, retailers, or consumers. DEMO offers a new business growth solution for cannabis brands to empower their existing cannabis product lines, and provides final consumers a simpler, portable, and affordable way to experience cannabis products."
Artrix's DEMO is now available to customers not only in the United States and Canada, but also internationally, providing:
New Product Testing: Market entry often comes with high marketing costs and risks of failure. DEMO can be used as a small sample or trail version to test the market acceptance at a lower cost, and increase its success rate.
Product Promotion: DEMO offers diverse promotional strategies to increase sales volume and retention rates, including member gifts, sample giveaways, gift sets, travel size choices, new register gifts, lottery events, etc.
Interstate Commerce: For multi-state operators, DEMO allows consumers use big brands at low prices that assist in rapid expanding sales channels, engaging consumers, and lowering the risk of entering new markets.
Cross-Industry Business Exploration: DEMO is adapted for low-cost, low-risk cross-industry business explorations. Quickly test the compatibility and performance of different cannabis extracts and vaporization devices to find new areas for profitable growth.
About Artrix – Hardware, Marketing, Strategy, We're All in.
Artrix is an emerging international cannabis vaporizer hardware brand that offers more than just cannabis vape devices. It uses an exclusive three-in-one service model that combines superior product solutions, systematic marketing support, and professional strategic consulting to create a great customer experience. Artrix conducts extensive market research and analysis to understand the needs behind each product and provides localized marketing support to maximize its market potential and success.