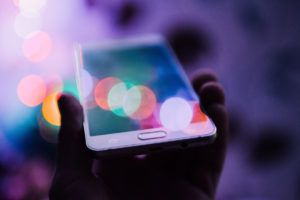 (This story has been updated to correct Bess "Cannabess" Byers' name.)
Several thousand people have signed a petition urging Instagram to stop deactivating pages for cannabis businesses and marijuana-related content.
Cannabis firms have reported Instagram – and its owner, Facebook – target marijuana content and deactivate accounts without notice.
A Seattle-based cannabis photographer and social media influencer, Bess "Cannabess" Byers, created the petition after her Instagram account was twice deactivated. At its height, her account had 90,000 followers.
The petition asks Instagram to:
Update its terms of use to reflect changing cannabis laws. Currently, Instagram does not allow accounts to promote the purchase or sale of illegal or prescription drugs, even if those drugs are regulated by the state.
Stop targeting legal cannabis businesses, marijuana advocates and influencers.
Allow cannabis-related pages to promote posts and be verified.
Provide more transparency around its terms of use.
Dr. Norm's, a California cannabis-infused cookie maker, saw its Instagram page deleted last month after having spent more than 18 months building its following to 6,000 users, paying a social media director and investing thousands of dollars in content creation.

Instagram is a useful tool for Dr. Norm's to communicate and interact with its audience and repost customer testimonials, observed Jeff Koz and Roberta Koz Wilson, the siblings who own the company.

Roberta Koz Wilson noted that Instagram provided no explanation as to why the page was removed without notice.

"We made a huge investment that was wiped out," Jeff Koz said. "But what are our choices?

"To not rebuild means you're not in the game. So, I guess we start over and try to be more careful."