(This is Part 1 of a two-part series. Part 2 explores possible solutions for how cannabis companies can protect intellectual property and what the future might hold for cannabis genetics.)
(This story has been updated to clarify that Phylos has been collecting cannabis data and intellectual property for four years.)
Last December, East Fork Cultivars, an outdoor cannabis farm in the idyllic Illinois River Valley of Southern Oregon, partnered with Portland, Oregon-based agricultural genomics company Phylos Bioscience on a breeding program specifically targeting new varietal traits.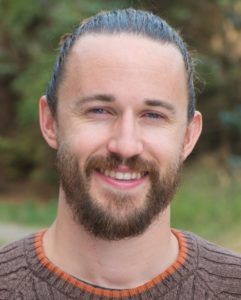 East Fork Cultivars CEO Mason Walker said the company's goal was to expand the pool of CBD-dominant genetics, both hemp and marijuana.
East Fork Cultivars targets the CBD and low-THC market as a business strategy to help distinguish the company from other growers focusing on what Walker calls the "Moonshine Effect," which he sees as an overly heavy industry focus on THC-dominant cannabis varieties as a result of marijuana prohibition.
The idea with the partnership was to take 10 unique hempseed varieties that Phylos had obtained and have East Fork Cultivars conduct field trials and observe the plants' traits. But it didn't pan out that way.
The project was well underway when a video surfaced of Mowgli Holmes, Phylos' co-founder and CEO, telling an audience at a Benzinga investment conference in February that his company intended to get into plant breeding with the help of Big Agriculture.
Walker said he was "shocked" when he saw the video.
"It just felt like a betrayal," he added.
"Phylos had built this culture and community around open data and protecting small breeders and farmers. Being the anti-Monsanto. Being the anti-Big Ag biosciences company.
"They had earned a lot of trust through that rhetoric."
The uproar underscores the cannabis industry's unease over Big Ag companies eventually entering the space and controlling the means of production and genetics – a fear bred out of precedents set by the commercial agriculture market.
A 'really huge lead'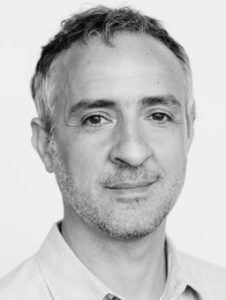 In the video, Holmes boasted how Phylos had a "really huge lead" because it had been collecting cannabis data and intellectual property for four years.
"By the time (the Big Ag companies) do get here, we'll be releasing outrageous new cannabis varieties every few months," Holmes said. "We'll have a foothold they can unseat us from, but it will take them three to four years to build what we built."
He also spotlighted Phylos staffers who had worked for Big Ag companies Syngenta and the former DowDuPont.
"Having these guys around is critical for us because we're building a company that is ultimately going to be acquired by that universe," Holmes told the room.
Not long after seeing the video, Walker and East Fork Cultivars terminated the partnership, posting on social media an open letter to the cannabis community that "Phylos earned the trust of breeders, some of whom sent in their life's work to be genetically sequenced, in part by omitting details regarding development of their own breeding program."
East Fork Cultivars broke its contract with Phylos after completing the first phase of the project – seed replication – then returned the seed and decided not to conduct the field trials.
Holmes said in an interview with Marijuana Business Daily that East Fork Cultivars had "no choice but to end our collaboration" in response to the uproar from the cannabis community after the video came to light, but that Walker and his company were "thoughtful and honest and fair through the whole thing."
Walker said he still believes Phylos could be a good actor in the cannabis industry.
"There's a future in which they're a good plant science and plant-breeding company," he added. "But they've got some big decisions to make."
As for that uproar about the video, Holmes chalks it up to the industry not wanting to accept that Phylos is willing to work with people from Big Ag.
"They think those companies are bad actors, and so they're assuming we must be as well," he said.
"But it's always been our mission to take the science from that world and apply it to this plant. How were we ever going to do that without these scientists?"
According to Holmes, these commercial agriculture companies contain the "beating heart of the plant science world."
"They are amazing, these scientists," he added. "We are honored that those people are coming to work with us."
Big Ag jitters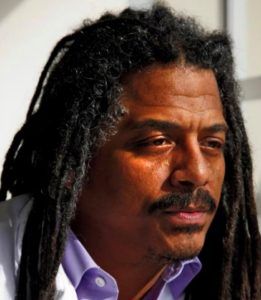 Reggie Gaudino, vice president of research and development for Lafayette, Colorado-based Front Range Biosciences and formerly of Steep Hill Labs, dismissed the concern from many that Phylos somehow stole genetics from the growers who were providing cannabis for testing.
"They didn't steal anything," he said. "They might not have been completely transparent with their messaging, but nothing else that people are pissed about they should be pissed about."
The industry already "screwed ourselves," according to Gaudino, by putting cuttings in dispensaries, for example.
"All Monsanto or Dow have to do is go to a dispensary and buy everything that everyone's buying," he added.
"They can sequence it themselves, and they're home free."
If the industry was really concerned about protecting intellectual property, it wouldn't be selling genetics for $10 or less at time, Gaudino said.
"So the reality is people are pointing the fingers at Phylos for the wrong reasons," he added.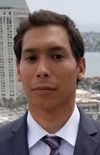 However, Kyle Boyar, field applications scientist for Beverly, Massachusetts-based Medicinal Genomics, said that members of the cannabis industry should "absolutely" be concerned about Big Ag companies.
"There are going to be entirely new varieties that are coming that will blow everything out of the water," Boyar said.
"That breeding process (Phylos) is working on is what's laying the foundation for that."
Holmes' testing company began as a collaboration with the American Museum of Natural History in New York City.
Phylos started collecting cannabis data from around the world, sequenced it, created a giant map showing how all the different varieties are related and called it the Phylos Galaxy.
The company bills the Phylos Galaxy as "the world's largest database of hemp and cannabis genetic insights featuring thousands of heritage and modern varieties from over 80 countries."
It was the foundation for the breeding program, Holmes said.
New genetics looming
He believes the concerns some in the industry have about losing intellectual property to large corporate agriculture companies are well-founded.
"We were among the first to sound the alarm about this," he said.
But the real danger to growers is more subtle than growers losing their genetics, according to Holmes, and the issue won't happen overnight.
"The real threat is that their genetics will be superseded by new ones," he said.
Cannabis breeders innovate at a rapid pace to keep ahead of the competition, but science-driven plant-breeding companies can innovate faster.
"Most breeders realize they're not going to lose their actual plants to another company," Holmes said. "That's just not how it works.
"They're worried that they could become irrelevant."
Bart Schaneman can be reached at barts@mjbizdaily.com