Update, 11/10: MJ Freeway Marketing Manager Heather Smyth said in an email that as of Sunday morning, the system is functioning normally and clients are "seeing normal speeds." Smyth said the company plans to send out a technical explanation to clients sometime on Monday.
A technical glitch with an inventory tracking and point of sale system widely used in the cannabis industry is costing marijuana businesses thousands of dollars and forcing some to turn away customers.
MJ Freeway's cloud-based system – which roughly 1,000 companies nationwide use to help track their sales and comply with government regulations – reportedly went down early Thursday morning and is still not yet back up and running. As a result, marijuana companies from Washington DC to California are running into issues with everything from ringing up sales to tracking online orders.
"It's impacted all our businesses. Badly," said Moe Asnani, a partner with Arizona Dispensary Solutions, which runs five MMJ dispensaries across the state. "I was even talking to my competitors yesterday, and we were all just screwed."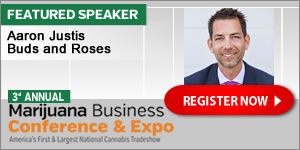 Asnani estimated that his company's five dispensaries probably lost around $25,000 in revenue on Thursday alone.
Amy Poinsett, the CEO of MJ Freeway, said the company has been trying to resolve technical problems stemming from an upgrade to a new hosting environment that was designed to improve the site's service.
"Unfortunately, that upgrade has not gone smoothly, as our clients have certainly noticed," Poinsett said. "We have all hands on deck, as well as our hosting company, to try and resolve this issue as quickly as possible."
MJ Freeway COO Jessica Billingsley stressed that the company is "very, severely sorry" about the problems customers are experiencing, adding that the issue will hopefully be resolved by Saturday afternoon at the latest.
"We want to throw up over here to be honest," Billingsley said. "We have plans in place to fall back and regroup and make sure we're on good, stable, usable system. We have… lots of good, qualified people who are working on this round the clock."
Some marijuana company representatives took their frustration to the Internet, with one claiming he was told the only way to contact MJ Freeway was via Twitter.
California-based Edibles Sales Solutions, which provides marketing and other services to edibles companies, sent its employees home on Friday because the business was almost completely crippled by the technical issues, according to its president.
Metropolitan Wellness Center, a Washington DC dispensary, said wait times for patients have increased dramatically, as it now has to hand-write labels for all sales.
"It just makes us look bad and unorganized," said Vanessa West, the general manager at Metropolitan Wellness.
John Schroyer can be reached at Johns@mjbizmedia.com