(Editor's note: This third and final installment of our report on California cannabis-industry consultant HdL Cos. takes a broad look at how the organization has become a divisive force in the state's attempts to regulate the legal marijuana space. Click here to read Part 1 and here to read Part 2.)
More than one industry source contacted by Marijuana Business Daily referred to HdL Cos. as "hypocritical" latecomers to the marijuana industry, a sentiment that stems from many legacy operators being forced to fight for their business lives while watching HdL make millions of dollars because of legalization and the ensuing wave of local regulations.
Tim Cromartie, now a senior adviser at HdL, became a target of the MJ sector in early 2016 when, in his then-capacity as a League of Cities lobbyist, advised California municipalities they should ban the industry altogether.
When he was hired by HdL in 2018, it was a bitter pill for many in the marijuana space to swallow.
"We in the industry felt it very laughable that someone with such a strong anti-cannabis stance … went to work for a company where his role was going to be helping create regulations," said Sacramento-based consultant Jackie McGowan.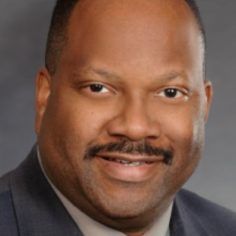 David McPherson, who leads HdL's cannabis consulting team, countered that Cromartie – like any lobbyist – was just doing his job.
He also argued that Cromartie's reputation for being a straight shooter with city and county officials has worked to the benefit of cannabis businesses by opening lines of dialogue with local regulators who may not trust those in the MJ industry itself.
"There are a lot of people that have a lot of trust and faith in Tim," McPherson said. "And because certain people trust him, when we ask them to change their value approach to things or their look at this, they're more open-minded.
"It's an integrity and confidence level: 'So, you're saying we need to rethink how we're doing this. I can trust you. If it's an industry person trying to tell me to change this, I can't trust them.'"
McGowan also said she suspects HdL is "double-dipping," first by profiting from helping localities establish marijuana taxes, then by performing financial audits on the companies that win business permits.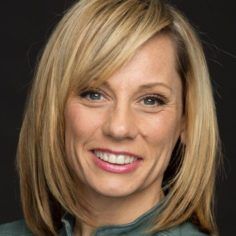 She pointed to multiple jurisdictions where HdL has longstanding tax auditing contracts – under which it typically receives 15% of the local sales tax revenue that's collected because of its audits – as evidence the firm may be getting more than what's included in a standard cannabis consulting agreement.
McPherson said McGowan's allegation that HdL has a back-door incentive to push higher tax rates because of its audit work is untrue.
It's an additional service, he said, that HdL provides at a flat rate of roughly $6,000, a claim supported by several of the local contracts reviewed by MJBizDaily.
If HdL finds any discrepancies in cannabis tax payments, it does not receive any portion of the extra revenue that licensees then must pay local governments, McPherson said.
Emotions both ways run deep
Rumors that some cities have fired HdL, and that it had financial incentives to push for higher local tax rates, have made the rounds throughout the industry. These claims were investigated by MJBizDaily, but no evidence was found to support them.
What this speaks to is a reputation HdL has earned – perhaps unfairly – that's been fueled by aggravation over widespread industry hurdles and market contraction.
"I just think people need someone to blame when things don't go their way," McPherson wrote in an email to Marijuana Business Daily.
Several representatives of local governments were asked by MJBizDaily what they thought of HdL's work, and nearly all of them expressed satisfaction.
"They're not policymakers. They're there as servants to the clients. I have not seen them in a policymaking role," said Julia Sylva, a former deputy city attorney of Maywood and founder of the Cannabis Policy Institute.
"I get that a lot from consultants and other competitors, because it is a fine line between what role they're playing or not playing," added Sylva, who has worked closely with HdL in several municipalities.
Some HdL detractors have cited the city of San Bernardino as an example of the company's work producing chaos instead of a thriving MJ market. There, two license applicants have filed suit against the municipality, alleging impropriety in how permits were awarded.
A consultant who submitted applications on behalf of a client in San Bernardino said the city exemplifies HdL's pricey approach to evaluating hopeful licensees, because it typically suggests a multiphase approach for local governments that want to award only a limited number of business licenses.
The consultant, who requested anonymity because he has clients trying to win MJ business permits in jurisdictions where HdL is scoring applications, argued it's cost-prohibitive for many smaller companies and often leads to problems.
San Bernardino, he said, was one of the worst examples that's played out to date.
"I told my client, 'Are you prepared to spend a minimum of $60,000 on the front end right now, with no guarantee into Phase 2?'" the consultant said.
HdL's suggested scoring requirements for licensure, he said, can be a waste of time and money for many entrepreneurs. Those requirements include 10 separate criteria, ranging from security plans to environmental impact.
"I've told people, if you know it's a city with HdL processing it, be prepared for time delays, be prepared for spending substantial money up front, be prepared for a sense of arrogance and empowerment, be prepared for it to be a cumbersome process, and with no guarantees to even get heard or through the phases," the consultant said.
But the two litigants don't blame HdL for their situations; instead, they put the onus on city officials who they said didn't follow HdL's processes.
"So far, my dealings with them, I think they've been fair," said Elliot Lewis, the owner of Connected Cannabis, which is suing both the city of San Bernardino and City Manager Andrea Miller.
Lewis said he's undergone competitive license applications in multiple cities that HdL has overseen and has no real complaints. As for the cost of complying with extensive application requirements, he believes that's part of doing business.
"It's a very competitive process, and the cities are the ones that put the (license) caps on," Lewis said, rejecting the idea HdL is to blame for any of the industry's woes.
"HdL is basically the referee. If you don't like the game, talk to the stadium owners."
Stephanie Smith, another license applicant who's suing San Bernardino through her company, Washington, said HdL has been "thrown under the bus" by city officials there, adding the blame for the overall situation lies with the city manager's office.
"If you look at a company's incentive … you understand a lot about how that company operates," Smith said of HdL. "And in this case, you have HdL being paid by municipalities, and that's where their loyalty lies.
"They're not pro- or anti-cannabis, and they're not pro- or anti- any individual applicants. They're all about getting paid."
She did add, however, she's "not comfortable with their kingmaking status when they're profiting off of licenses and applications."
McPherson said the situation in San Bernardino stems from the city's failure to follow HdL's own procedures for evaluating MJ business applications. He added the only places where such issues have arisen have been for similar reasons.
He also said the reason for the complicated licensing process is that it mirrors what the state already requires for any permanent marijuana business license: HdL is just prepping companies for what they'll eventually need to have done anyway in order to be a truly sustainable California cannabis firm.
Other industry insiders say there's an upside to HdL's phased licensing approach, because it means applicants know what to expect and can prepare accordingly.
"I've worked with cities that didn't do what (HdL does) and didn't follow the same rules they kind of follow, and it was a lot more challenging and frustrating to see some of these cities try to figure it out as they went, while HdL has their whole system down," said Joey Espinoza, a co-founder of Cannabispermits.com and a consultant in central California.
"When there's a scoring system, I don't think anyone is ever going to be 100% happy with it, no matter how you set it up," Espinoza added.
Los Angeles-based attorney and consultant Pamela Epstein characterized HdL as "the devil you know."
"And the devil you know is better than the devil you don't know," Epstein said. "They were able to synthesize it … so that you, as an operator, could produce a good application – one that had meaning, one that had sections that addressed all the big topical areas that everyone was concerned about.
"There's value in that. I value it as a consultant and a lawyer. The applicants value it, because they know what benchmarks they have to hit. Now, is it the best version of that? That's yet to be seen."
McPherson reiterated that HdL's goal is to set up MJ license winners for success. He added if companies that obtain local licenses end up going out of business because of high tax rates or because they can't pass muster for state permits, it reflects poorly on his company.
"Our clients have seen through those negatives and said this is just a bunch of noise," McPherson said. "For two reasons: one is, long-term relationships with them, and two, there's nothing factual about them.
"The more negative people got about us – and there was no validation to it – the more they recognized the integrity of our business and the relationship and the results they're getting. That significantly helped the impression of our cannabis services."
'Trust but verify'
Large questions loom over California's marijuana market and the immense change it's undergoing, such as how many of the thousands of legacy businesses will be able to survive in coming years, how the state will be able to combat its still-thriving illicit market and where the balance between those two worlds will be struck.
For good or ill, HdL seems poised to play a key role in answering those questions.
That point was illustrated by an attendee at HdL's April 10 party at the Firehouse Restaurant in Sacramento, California.
Kelly Bacon, the deputy city manager of Chula Vista, said her city has spent the past 2½ years working on its marijuana ordinance and recently hired HdL to score MJ business license applications.
Her hope, she said, is HdL brings a fresh set of eyes to the process and that it's fair and impartial.
"Overall, we've heard positive things" about HdL, said Bacon, who also acknowledged she's been privy to some of the negative scuttlebutt "from the industry."
Industry pushback, she conceded, has given her pause. But, ultimately, she said she's willing to give McPherson's team the benefit of the doubt.
"I approach it like everything," Bacon said. "Trust but verify."
John Schroyer can be reached at johns@mjbizdaily.com