Capital raises in the North American cannabis industry continued their rapid year-over-year climb the past two weeks, raising the second-largest amount of debt for the industry so far this year.

Companies raised more than $223 million through debt arrangements out of a total of $320.6 million, led by two big companies: Green Thumb Industries and MedMen.

Advertisement

While the number of year-over-year raises has been similar, the volume has almost doubled, totaling $6.5 billion through the week of May 31, 2019, versus $3.4 billion for a similar period in 2018.

This weekly series from Marijuana Business Daily and Viridian Capital Advisors provides the latest data on cannabis investment activity and M&A, along with key takeaways, analysis and trends based on recent market moves.

The data below, provided by Viridian Capital Advisors, is for the weeks ended May 24 and May 31.

For more analysis and in-depth looks at the investment trends and deals driving the cannabis industry forward, sign up for our new premium subscription service, Investor Intelligence.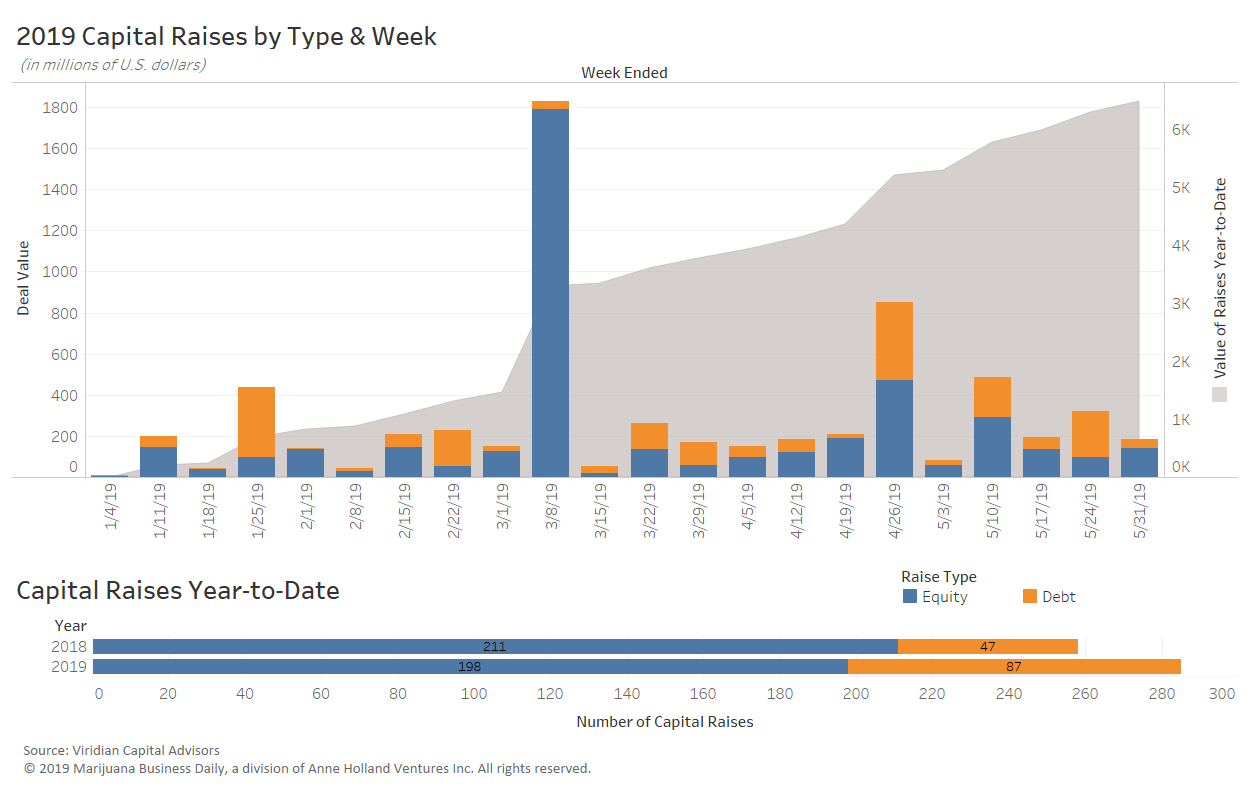 Top raises closed in past two weeks:
Green Thumb Industries (CSE: GTII), a Chicago-based vertically integrated cannabis company, closed a $105.5 million debt financing, which will be used for general capital purposes, strategic initiatives and to retire existing debt.
California-based MedMen (CSE: MMEN) closed an initial $80 million debt financing with New York private equity group Gotham Green Partners (GGP). The money is the first part of a $250 million debt funding with GGP that was announced in March.
Organigram, a Canadian producer now listed on the Nasdaq under the ticker symbol OGI, closed a debt financing of 50 million Canadian dollars ($37.5 million), part of an overall CA$140 million facility.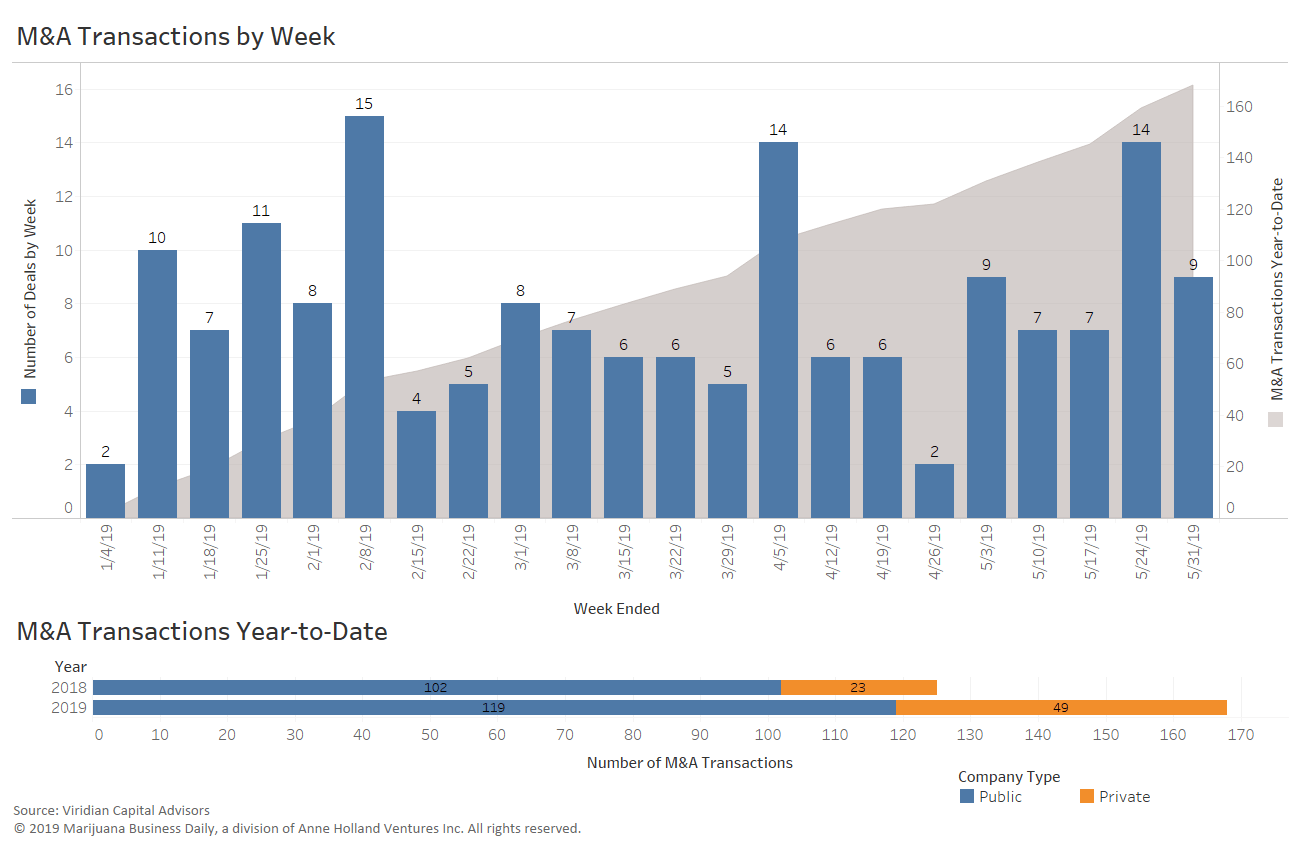 Top M&A deals closed in past two weeks:
Trulieve, a Florida-based medical marijuana specialist, closed its acquisition of The Healing Corner, a Connecticut-based dispensary group. The acquisition represents Trulieve's readiness to expand outside of its dominant base in Florida.
California-based dispensary group Harborside completed its reverse takeover of Toronto's Lineage Grow, which will allow the company it to trade publicly on the Canadian Securities Exchange (CSE). Harborside is due to start trading on the CSE June 10.
Viridian Capital Advisors is a financial and strategic advisory firm that provides investment banking, M&A, corporate development and investor relations services to emerging growth companies and qualified investors in the cannabis sector.