It appears there could be some truth to allegations that the largest marijuana provider in Maine violated labor laws.
The National Labor Relations Board (NLRB) has found "reasonable cause" that Wellness Connection of Maine retaliated against employees who voiced concerns about pesticide use and tried to prevent workers from forming a union. Wellness Connection operates four of the state's eight dispensaries.
The case is significant from a national perspective, as it's the first labor dispute of its kind in the cannabis industry that's been validated by the NLRB.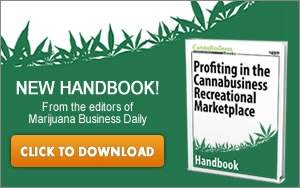 "It is significant that the National Labor Relations Board took a look at this new industry and said, 'Yes, these workers have the right to work collectively,'" Evan Yeats, spokesman for the United Food and Commercial Workers International Union, told the Portland Press Herald. The union filed complaints against Wellness Connection on behalf of the employees.
Wellness Connection reportedly is close to reaching a settlement with the board, which will help the company avoid a courtroom battle.
The labor board investigated nearly two dozen complaints by employees about the company's practices.
The company has been fined more than $30,000 for various health and safety violations in recent years.