Greenleaf Compassionate Care Center has been given the green light to deliver medical marijuana to patients – the first dispensary in the state to receive such approval.
Because of health department restrictions, only about 5% of Greenleaf's customers are eligible for the home-delivery service, owner Seth Bock told the Providence Journal.
Each patient must have a chronic or debilitating condition that restricts movement and have an active state-issued medical marijuana card. Greenleaf, which grows 20% to 30% of its cannabis – it buys the rest from caregivers who have excess supply — must be their designated dispensary, the Journal said.
The dispensary expects to start deliveries in four to six weeks.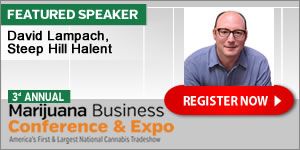 Greenleaf has 1,647 patients. The other operating dispensary in Rhode Island – the Thomas C. Slater Compassion Center, which has no plans to provide home delivery – has 4,781 registered patients.
Bock told the Journal that he hoped to have about 500 registered customers in the first 18 months of being in business – instead he now has about 1,700 patients registered with his dispensary. About 1,000 are regular visitors.
Rhode Island has more than 9,600 registered patients and 3,513 caregivers.
The state allows for only three dispensaries. The third dispensary – Summit Medical Compassion Center – is set to open this month. Summit will explore home delivery service but isn't allowed to apply for a license until it opens, according to the Journal.