Legislative support for Rhode Island's proposed law to legalize recreational cannabis is growing, according to the bill's sponsor. However, election-year realities may delay the bill's passage to 2015.
State Rep. Edith Ajello (D-Providence) said that 29 members of Rhode Island's House of Representatives have signed on to the Marijuana Regulation, Control and Taxation Act – more than in previous years. Ajello and fellow Democrat Joshua Miller introduced the bill in February of this year.
More telling, Ajello said that fewer of her legislative colleagues now oppose legalization outright. "More said, 'I want to wait and see'," she said, or indicated that they simply don't want to attach their name to the bill this year.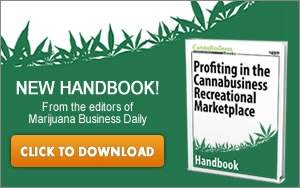 Those holding back for now tend to be legislators from conservative areas in the heavily Democratic state. Noting the upcoming elections and an anti-legalization campaign underway in the state, Ajello admits that the chances of her bill passing this year are lessening.
Ajello believes that politicians will be reluctant to back controversial policies like hers during an election year, when they are also trying to win votes.
"I think ultimately, it will [pass]," she said. "If not this year, there's a very good chance next year."