San Diego is continuing its quest to close down illegal medical marijuana dispensaries.
Four more were forced to shutter this week, the city attorney announced on Thursday, bringing the total closed over the past four years to over 200.
All four were deemed in violation of new zoning restrictions that the city approved earlier this year. The rules are designed to further cut down the number of dispensaries in the city.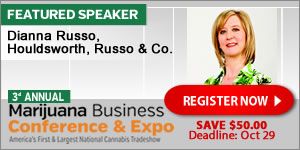 San Diego City Attorney Jan Goldsmith said the enforcing the zoning regulations "is necessary to protect neighborhood standards and safety."
Goldsmith's office has roughly 45 cases against illegal dispensaries still pending, but she said that around two-thirds of them have already closed.