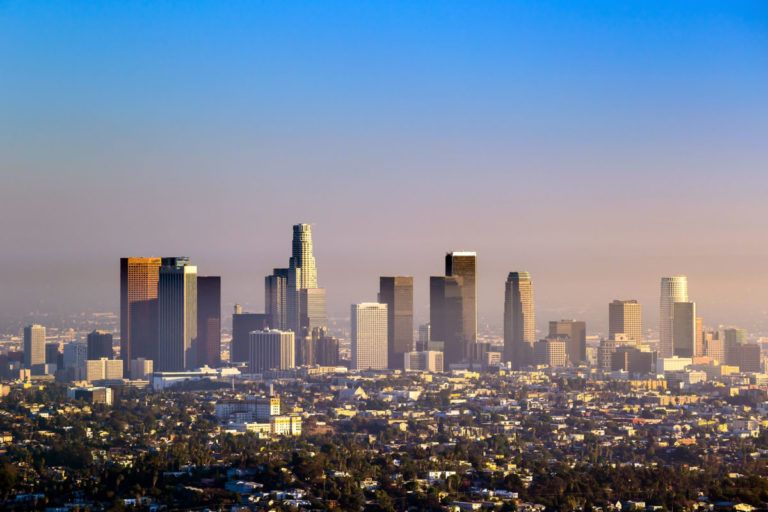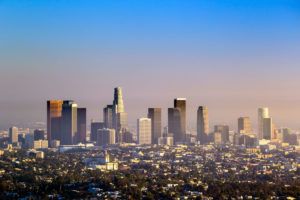 "Growing pains" is an understatement to describe Southern California's tumultuous recreational marijuana marketplace.
New regulations that took effect July 1 are rattling what was already a turbulent part of the California MJ industry. The industry there also is suffering from product shortages, slow license approvals and a thriving black market.
Moreover, Southern California adult-use cannabis businesses are facing other curveballs and headwinds. For example:
Sales at Blum, a recreational and medical marijuana facility in Santa Ana, are down about 20% compared to last year, according to Derek Peterson, CEO of the store's parent company, Terra Tech. A licensing logjam contributed to a shortage of branded products.
Aaron Riley, president of Cannasafe Analytics in Van Nuys, said the laboratory had to wait more than eight months to receive its testing license from Los Angeles authorities.
MedMen – a Los Angeles-based, vertically integrated cannabis company – has six rec and MMJ stores in L.A., one in Santa Ana and one in San Diego that are performing well, according to company spokesman Daniel Yi. But sales have been crimped by black-market operators.
Those challenges exist mainly in the few municipalities in Southern California that allow recreational marijuana sales. Moreover, the dearth of legal markets is yet another concern for both business owners and the state's top regulator.

"The biggest issue is probably that 65% to 70% of cities and counties still ban commercial cannabis," said Alex Traverso, spokesman for the Bureau of Cannabis Control (BCC), which oversees marijuana storefronts and delivery businesses.

"We need more licensees, particularly retail and testing labs."

Lack of access to product

A shortage of cannabis products appears to be a particularly thorny issue in the greater Los Angeles Area.

Blum, for example, dealt with low inventory and scant product availability for the first three months of the year as brands failed to meet new licensing standards that took effect Jan. 1 – or had yet to win approval.

Terra Tech's Peterson said Blum ended up having "a bare-bones retail environment for a few months, where a lot of our staple brands were no longer on our shelves because they weren't yet compliant. However, a lot of those brands were still doing business with gray-market retailers."

Wholesalers also have felt the pinch as their products were carried in more than 1,000 stores in California before Jan. 1, but only a few hundred were licensed for business toward the beginning of the year after the launch of the state's newly regulated market.

"I know wholesale brands that were doing $50 to $60 million in sales and now it's back down to $15 (million)," Peterson said.

The BCC's Traverso singled out the licensing process.

"The biggest issue we've heard from L.A. businesses is that the rollout of licensing has been too slow," he noted. "There are still too many businesses looking to get licensed that haven't been able to do so."

Testing troubles

Cannasafe Analytics' Riley said the demand for testing services hasn't lived up to the state's own projections – meaning his company hasn't been as busy as it expected.

Riley said the state handled about 11,000 compliance tests in July and August, or roughly 265 per business day.

That's actually 10% or less of what actually should be tested daily, he said, based on the state's estimates on the volume of daily compliance tests from cannabis production and availability.

Under California law, product distributors are required to test for a variety of bacteria and other contaminants, including salmonella, E. coli and several molds, as well as pesticides and terpenes. But the state gave companies a six-month grace period from enforcement.

Consequently, many companies simply didn't test products, which caused some labs – like Cannasafe – to lower testing prices from $700-$1,000 to $450-$500 as demand crashed, Riley reported.

"People still aren't following the rules," he noted.

Riley also said the company, which operates one of the largest testing facilities in the state, is averaging about 125-150 samples per day – far less than its capacity of 600.

SC Labs, which has a field office in Santa Ana and a multimillion-dollar testing facility in Santa Cruz, also had to lower its prices to the $450-$500 range to stay competitive. Those services typically cost $700-$1,000, according to information provided by the company.

"At those prices, our margins are almost zero," SC Labs President Josh Wurzer said. "We need to start seeing testing being required here pretty soon or else a lot of good labs doing right are going to be the first ones to go under."

Jeff Gray, CEO of SC Labs, said some distributors want to work with "friendly" testing facilities that approve their products and don't fail them since those failures are costly and can damage a business' reputation. That can hurt labs that play by the rules.

"Your reputation hinges on the services you use," he said. "We don't want quality to suffer."

SoCal illicit market concerns

To compound matters, the rollout of the state's new regulatory framework at the start of the year wasn't coupled with immediate enforcement targeting illicit operators, according to industry experts in the Southern California market.

"We see illegal dispensaries all the time," MedMen's Yi said. "We encourage and want the regulators to crack down on illegal activity."

Enforcement in L.A. does appear to be on the rise, given that hundreds of companies still operate there illegally. Some fly under the radar, while others are more open and advertise on retail listing website Weedmaps and billboards.

L.A. prosecutors last month announced misdemeanor charges against 515 people involved in 105 illegal marijuana businesses, including retailers, delivery services and cultivation operations. Sheriff's deputies in a separate investigation raided 13 shops in East L.A.

The charges come as the BCC prepares to ramp up enforcement. The agency plans to hire 40 workers by June 2019 to bring its staff to 116.

"We recently started the process of shutting down illegal operators, which will hopefully help our licensees," the BCC's Traverso said.

That's welcome news for Terra Tech's Peterson and others involved in the turbulent Southern California adult-use cannabis business arena.

"The first half of the year was pretty challenging for most of the people in the regulated market. The problem is still enforcement," he said.

Chris Casacchia is a freelance writer based in Long Beach, California. He can be reached at [email protected]