Rhode Island may be the smallest state in the nation, but it also provides entrepreneurs in the recreational marijuana space with the highest percentage of cannabis users by population.
The state ranks tops in the nation in marijuana usage, with nearly 13% of residents 12 and older saying they consumed cannabis within the past month, according to data in the most recent National Survey on Drug Use and Health.
That's much higher than the national rate of just over 7%.
Other states at the top include Alaska, Vermont and Oregon, where usage is above 12%. Kansas and Louisiana are at the bottom of the scale, with less than 5% of respondents reporting they have used cannabis in the past month.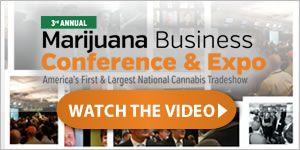 Unsurprisingly, the survey reveals that 18- to 25-year-olds are the heaviest users of marijuana nationally. There's a steep dropoff in cannabis use as college grads enter the workforce, where testing positive for marijuana is still a deal-killer for most employers.
The Substance Abuse and Mental Health Services Administration – an agency of the federal health department – conducts the survey annually. The latest report includes responses from 70,000 individuals.