The plan passed by Uruguay late last year to legalize marijuana sales via approved pharmacies is on shaky ground.
Uruguay has faced divisions and delays as it seeks a consensus on how to actually implement the program – a challenge many markets in the United States have faced as well.
The country's governing body now forecasts that cannabis might not be available for sale until late this year at best, and possibly not until well into 2015.
But there's a chance the program might not materialize at all.
The opposition party is vehemently against the program and has vowed to overturn or modify the law. It is polling favorably and could win control of the legislative branch of Uruguay's government in October.
The party seems to have the backing of locals on the issue. A poll taken in July shows only around 25% of Uruguayans approve of the law.
Sixty-four percent of respondents said they oppose it, with most of those people going further to say they want the law repealed.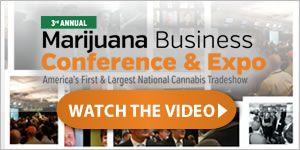 Uruguay's marijuana program is seen by many as a test case for how legalized cannabis sales might roll out internationally. The country is thus far alone in approving a nationalized recreational cannabis program.
Under Uruguay's law, which took effect in the spring, residents with licenses can grow limited amounts of marijuana or form cultivation clubs, and pharmacies can sell to registered users.