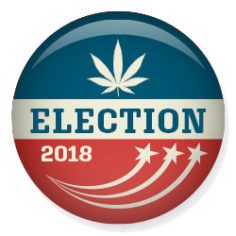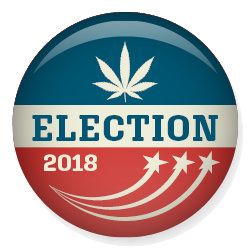 Democrats have retaken the U.S. House, TV networks projected, a development that could provide a shot in the arm for federal marijuana reform that benefits MJ businesses.
Several experts have told Marijuana Business Daily that Democratic control of the House should improve the likelihood of passage of pro-cannabis legislation, such as the STATES (Strengthening the Tenth Amendment Through Entrusting States) Act.
The measure would allow states determine their own approach to legalization.
But the path to such reform would have been far easier if both the House and the Senate had flipped to Democrats. Republicans are projected to retain control of the Senate.
Douglas Berman, an Ohio State University law professor who writes about marijuana policy, said in a recent interview with MJBizDaily that while the chances of reform go up, obstacles remain.
"It's the people in leadership who have the power … and whether they want this to get done sooner or later," Berman cautioned.
President Trump earlier this year expressed some support for the STATES Act.
But Sen. Majority Leader Mitch McConnell, a Republican from Kentucky, has expressed support only for hemp, not marijuana.