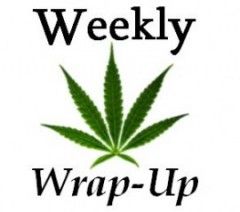 By Omar Sacirbey
The biggest marijuana business development this week – and quite possibly this year – originated north of the border.
On Thursday, the Canadian government introduced landmark legislation to legalize recreational marijuana, giving entrepreneurs worldwide a look at how the country could regulate the first adult-use cannabis market in a G-7 nation.
Among the four notable business highlights:
The government hopes to fast-track the program and have it up and running by the middle of next year.
The market would be friendly to business types worldwide who want to go to Canada and set up shop.
Newer, smaller cultivators would get a chance to participate in the program – although existing licensed medical marijuana producers would get first dibs on the new licenses.
Provincial governments would oversee the distribution and sales of adult-use cannabis, meaning each province would have some flexibility in how this would be done.
 1. Timeline

Canadian Prime Minister Justin Trudeau pledged during his campaign to legalize rec marijuana, and his government is trying to see it through: The goal of the bill submitted Thursday is to ensure consumers can consume adult-use cannabis by July 2018.

Some observers may view such a deadline as too soon for Canada to get a recreational program operational. Others, however, believe it will be relatively easy for Canada to start the program, at least in terms of cultivation, because the country already has 43 licensed growers.

But if the federal government's start date is hasty for a more conservative province, it has the right under the legislation to postpone sales.

"Some provinces will be more motivated than others to move very quickly on this," said Paul Pedersen, a consultant who specializes in cannabis for Vancouver, British Columbia-based consultancy Greywood Partners. "But the one thing we know about all governments is that they never want to miss an opportunity to generate revenue."

2. Entrepreneurial opportunities

Canada's rec MJ industry promises to be a robust one – not to mention an attractive opportunity for savvy business types in Canada, the United States and beyond.

According to the Financial Post, Deloitte calculates the industry could bring in 8.7 billion Canadian dollars annually ($6.5 billion) and Canaccord Genuity estimates revenue could reach CA$6 billion ($4.5 billion) by 2021.

Canaccord Genuity predicts there could be roughly 3.8 million consumers by 2021; the Parliamentary Budget Office estimates the market could reach 4.6 million customers in 2018.

Industry observers believe the potential for such a haul could draw interest from entrepreneurs worldwide – especially from Canada's southern neighbor. And the legislation doesn't appear to create any roadblocks.

"I didn't see anything in there that would prohibit Americans from participating," Pedersen said. "For Americans who want to participate, this is going to be a big win. I don't expect there to be any residency requirements like in Colorado or some other U.S. states."

3. Cultivation

Under Canada's medical marijuana program, the federal government already licenses the country's 43 existing cultivation companies to grow medical cannabis. These producers will go to the head of the line when the federal government starts doling out licenses.

But there are doubts about whether the existing growers will be able to meet recreational demand, sparking worries that unmet needs will go to Canada's large illicit market. That's one reason the government also plans to open up cultivation to smaller growers.

"The blind hand of the legal market, I think, will beat back the unregulated market. But that's not going to happen in a week," Pedersen said. "I think one of the government's big motivations, aside from tax revenue, is to get rid of the black market.

"And to get rid of the black market, they've got to let these small guys participate. A big problem now is that the barriers to entry are so high that it forces people into the underground market."

Many of these smaller players now supply the country's locally licensed or underground dispensaries.

For example, in British Columbia, 18,300 licensed personal growers are allowed to grow a combined total of over 2 million plants, Pedersen said. That can realistically yield about 2 million pounds.

By comparison, in the 2015-16 fiscal year, every licensed producer in Canada at the time combined to produce about 8,900 pounds, according to government statistics.

Meanwhile, Mike Gorenstein – CEO of Toronto-based Cronos Group, a licensed producer – is raring to get a start on the new rec market.

"We're going to be ready to go," Gorenstein said. Cronos already has a full-time staff dedicated to studying the recreational sector and is developing two rec brands he said will be ready for sales next summer.

Small producers bring other advantages, Gorenstein added. "Small producers are important not just for demand, but product diversity."

4. Distribution

Most observers welcomed the government's decision to let provinces decide how they want consumers to be able to buy marijuana.

"It will allow different models to develop, and each province can tailor the model that works best for them," said Jamie Shaw, a cannabis activist and government relations consultant who represents several dispensaries in British Columbia. "Not every model is going to be successful, so we'll be able to see which models work and which ones don't."

Gorenstein said he'd like to see dispensaries, pharmacies and big box stores all have the right to sell cannabis.

"Dispensaries offer a special customer experience – it's almost artisanal," Gorenstein said. "On the other side, to have it sold through a big box store, there's a benefit to that, too, in terms of convenience."

Omar Sacirbey can be reached at [email protected]