Investments in the infused products and extracts sector have nearly tripled in 2019, making it one of the fastest-growing areas for raising cannabis capital.

The sector has raised $390.29 million through the week ended June 14, most of that ($322.28 million) through equity deals.

Advertisement

That total compares with $133.53 million raised in the comparable period last year, split evenly between equity and debt.

This weekly series from Marijuana Business Daily and Viridian Capital Advisors provides the latest data on cannabis investment activity and M&A, along with key takeaways, analysis and trends based on recent market moves.

The data below, provided by Viridian, is through the week ended June 14.

For more analysis and in-depth looks at the investment trends and deals driving the cannabis industry forward, sign up for our new premium subscription service, Investor Intelligence.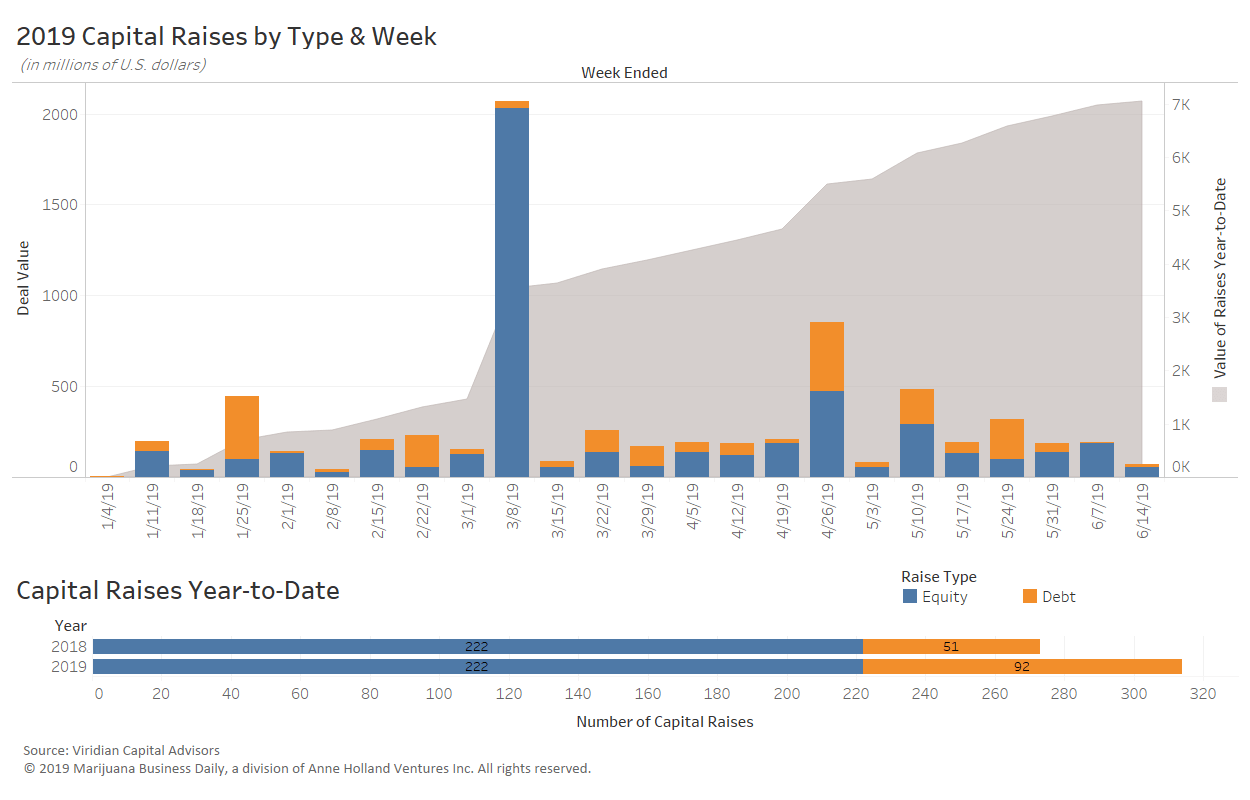 Top raises closed last week:
Coda Signature, a private, Colorado-based maker of edibles and concentrates, raised $24.4 million through an equity deal. The money will be used for strategic North American market expansion and to add to the management team, the company said. MJBizDaily spoke with Coda CEO Mark Grindeland at MJBizConNEXT in New Orleans last week. Click below to hear more about the deal and the company's plans for future growth. https://mjbizdaily.com/wp-content/uploads/2019/06/Nick-Coda-Signature-MJBizConNEXT.mp3
Gabriella's Kitchen, a health and wellness company based in California and Canada, raised 20 million Canadian dollars ($15 million) to fund expansion. The company trades on the Canadian Securities Exchange under the ticker symbol GABY.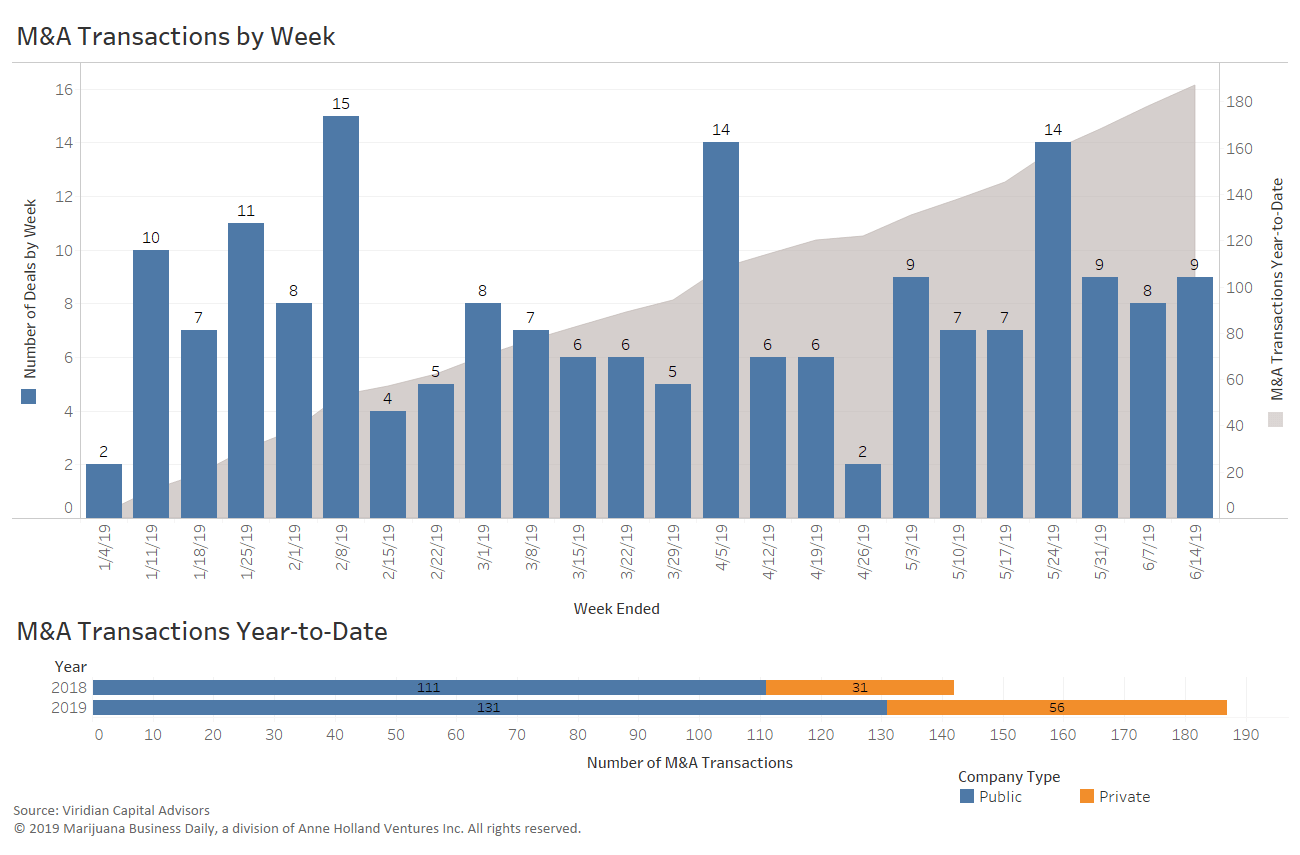 Top M&A deals closed last week:
Ionic Brands (CSE: IONC), a Vancouver, British Columbia-based cannabis brands company, completed an $8.87 million acquisition of Nevada-based Vegas Valley Growers North. Vegas Valley possesses four marijuana business licenses and a 60,000-square-foot cultivation facility due to be completed later this year.
Viridian Capital Advisors is a financial and strategic advisory firm that provides investment banking, M&A, corporate development and investor relations services to emerging growth companies and qualified investors in the cannabis sector.