This weekly series from Marijuana Business Daily and Viridian Capital Advisors provides the latest data on cannabis investment activity and M&A, along with key takeaways, analysis and trends based on recent market moves.
The data below, provided by Viridian Capital Advisors, is through the week ended Nov. 23.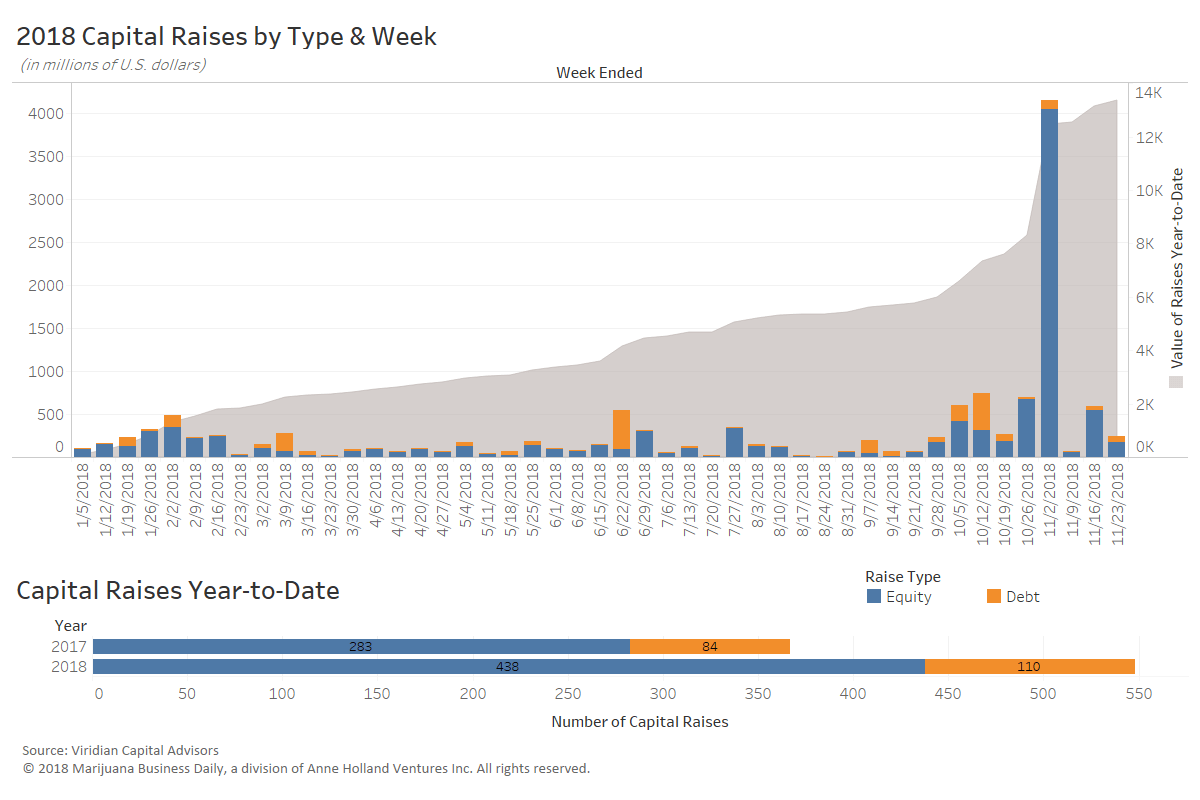 Capital raises key takeaways:
TILT Holdings closed a $119 million brokered private placement and $28.1 million nonbrokered private placement ahead of the four-way merger of Baker Technologies, Sea Hunter, Briteside Holdings and Sante Veritas Holdings that led to TILT's creation. The unique deal is "one to watch," according to Harrison Phillips, vice president of Viridian. "It's a strategy we've not seen – with a number of quite distinct companies coming together like this," he said. "Certainly, they are trying to build scale, which is driving a lot of deals in the U.S."
Cannex Capital Holdings (OTC: CNXXF) closed a $32 million raise from New York private equity firm Gotham Green Partners as the Vancouver, British Columbia, company looks to expand in the United States. Cannex also just announced plans to merge with 4Front Holdings, a multistate cannabis firm based in Arizona. "That's the name of the game in the U.S. right now," Phillips said. "Similar to how Canadian (licensed producers) were valued on their planned and funded capacity, in the U.S., the number of states you're in significantly impacts your total addressable market. That's why scale is so important."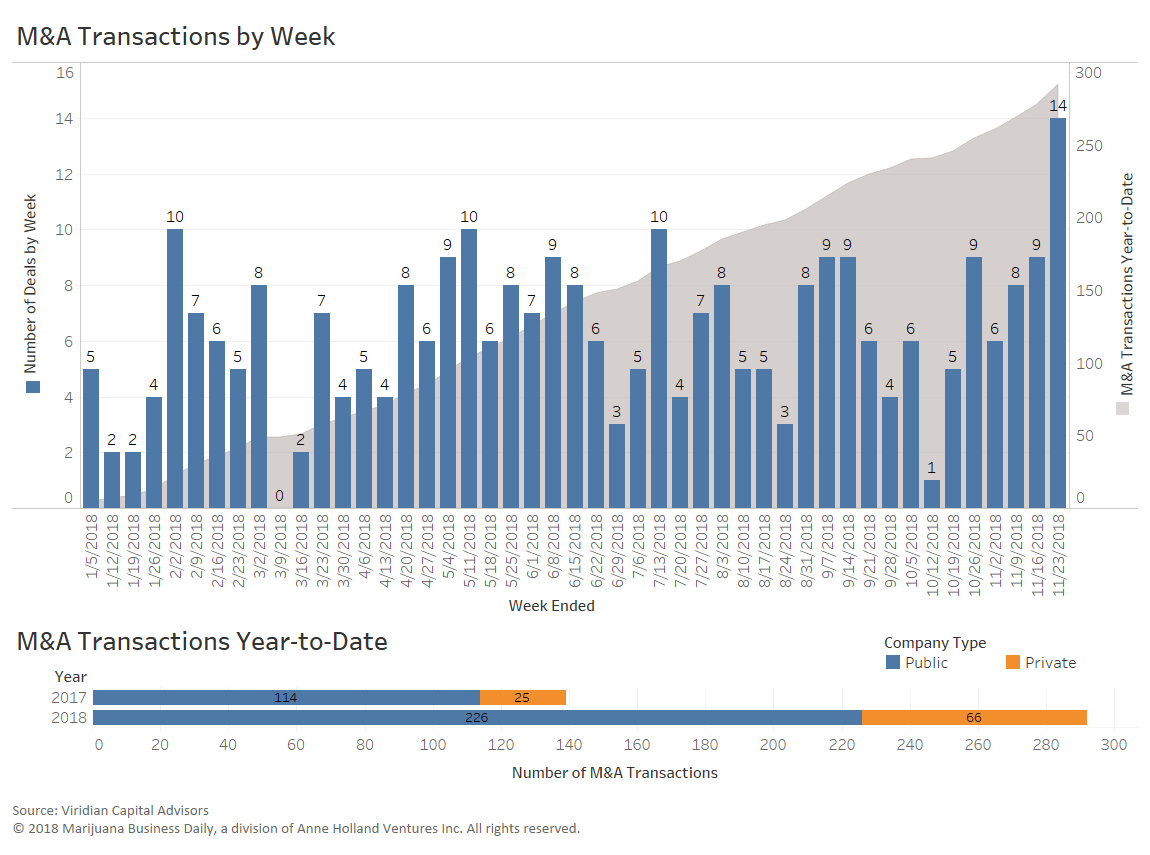 Merger & acquisition key takeaways:
Alberta-Canada based Aurora Cannabis (NYSE: ACB) closed an acquisition of publicly traded Uruguayan and Colombian cannabis operator ICC Labs. The deal highlights growing "interest in these markets," where there is a strong "sourcing of THC and CBD products for internal trade," Phillips said. Since implementing its cannabis regulations, Uruguay has been moving rapidly to develop its cannabis market.
Harvest Health & Recreation, a multistate marijuana operator based in Arizona, closed a deal to acquire licensee San Felasco Nurseries in Gainesville, Florida. The move underscores "continued interest in the Florida market due to its long-term potential," Phillips said.
Viridian Capital Advisors is a financial and strategic advisory firm that provides investment banking, M&A, corporate development and investor relations services to emerging growth companies and qualified investors in the cannabis sector.