Up and down the Eastern United States, cannabis growers and business owners are reporting healthy prices for pounds of marijuana, both medical and recreational.
Prices range from $2,000 a pound for flower all the way up to $4,200, depending on the state.
But cultivators are still facing regulatory hurdles and the growing pains of keeping pace with the rapidly expanding industry.
Marijuana Business Daily surveyed several growers, analysts and business owners in Florida, Maryland, Massachusetts, New York and Pennsylvania to determine:
The top business challenges they're facing.
If their markets are profitable.
What they're getting for their wholesale pounds of cannabis.
Below are excerpts from the interviews.
Prices holding steady
Several of the growers who responded gave robust price points for wholesale pounds of flower.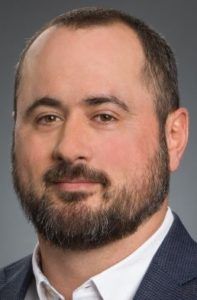 Tim Shaw, chief operating officer of multistate company Marimed, said he's seeing $1,800-$3,200 a pound in Maryland, depending on potency, quantity and quality.
"In Maryland, the prices have started to come down from last year," he said.
"As a new market, the prices started much higher. However, with more and more producers coming to market, you see the pricing start to level out and become reasonable."
To the north, Shaw's seeing $3,000-$4,200 a pound in Massachusetts.
"These numbers do not necessarily have direct correlation to quality, either," he added.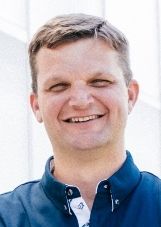 "There are more and more dispensaries coming online and (they) are willing to pay for the flower to have product on the shelves."
He said he presumes Massachusetts will follow a similar pattern to Maryland and see price declines as more cultivators come online.
Jake Van Wingerden, owner of SunMed Growers in Warwick, Maryland, said he's getting $2,000-$3,000 a pound, depending on potency and quality.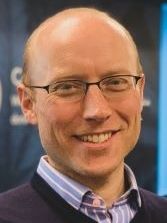 Ted Rebholz, founder and CEO of Temescal in Framingham, Massachusetts, said the average wholesale price for a pound of flower in his state is $3,800 a pound, about $400 higher than a year ago.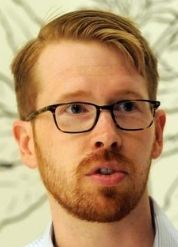 Brandon Pollock, CEO of Theory Wellness in Great Barrington, Massachusetts, also said prices are on the rise, and he's seeing $2,700-$3,800 for a pound of flower, based on quality.
Scaling proves taxing
Other executives and growers in Eastern states that don't have wholesale flower markets reported experiencing hurdles for their cannabis companies, including scaling up, working with regulators and balancing the supply chain.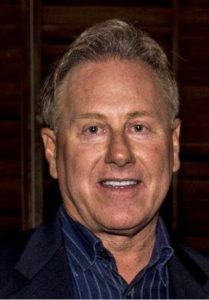 Mike Smullen, co-founder and chair of Apollo Beach, Florida-based AltMed, said the biggest challenge in his cultivation operation is maintaining quality while the company expands its facility from 52,000 square feet to 180,000 square feet.
"Scaling up our operations while ensuring the highest standards … certainly is a challenge but one we are confidently and successfully meeting," he added.

Also in Florida, Tallahassee-based Trulieve is trying to keep pace with the rapid growth of the market, which is adding 3,000 patients each week, according to CEO Kim Rivers.
"Continuing to grow our team, improve our systems, increase our cultivation and manufacturing space is a constant focus," she added.
"We have a commitment to the patients of Florida to have our large retail network stocked with a large selection of high-quality cannabis products."
The biggest challenge to Trulieve's cultivation division is keeping up with patient demand, Rivers said.
"The rate of expansion and current growth trajectory can be somewhat chaotic to manage at times," she noted.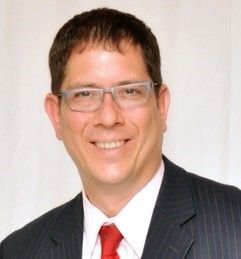 Pittsburgh-based Patrick Nightingale, executive director of the Medical Cannabis Society, pointed out that Pennsylvania is a closed marketplace with a limited number of medical marijuana permits for growers/processors (which is 25).
Other challenges he is hearing from growers include high startup costs and a highly regulated environment.
"While patients seem to prefer flower, cultivation facilities seem to be moving away from flower," Nightingale added.
To the northeast, Nicholas Vita, CEO of New York-based cannabis company Columbia Care, said one of his company's main obstacles is balancing the supply chain to allocate flower among its portfolio of products to keep the right mix of offerings.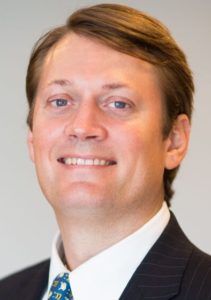 "To combat this, we have amassed some of the best cultivation and strategic teams in the industry in order to ensure that we are providing consistent access to all of our cannabis-based health and wellness products," he added.
'Robust and growing'
Most of the respondents spoke favorably of the profitability in their respective state market.
In Maryland, Van Wingerden said the market is "robust and growing. We are profitable and expanding."
Both Florida MMJ companies are bullish on the state market. Smullen at AltMed cited a deep patient pool that's "enthusiastic" about medical cannabis and a supportive regulatory environment.
"AltMed Florida has been able to cash-flow our entire operation from revenues generated from our dispensaries," he added.
Trulieve's Rivers attributed her company's success to financial discipline and continual process improvement.
"The current marketplace is a dynamic one with changing regulatory rules, rapid patient growth and increasing product preferences," she added. "(It) keeps us continually innovating and raising the bar."
In Pennsylvania, Nightingale also characterized the market as "robust," attributing that to more than 200,000 registered patients and caregivers and an expanded list of qualifying conditions.
However, he said he has seen some patients leave the program because medical cannabis is not covered by insurance and they cannot afford $65 grams of concentrate and $65 eighths of flower.
"Too few cultivation facilities are operational, and prices remain high," he noted.
Shaw at Marimed said heavy regulation and Section 280E of the tax code – which forbids businesses from deducting otherwise ordinary business expenses from gross income associated with the "trafficking" of Schedule I or II substances as defined by the Controlled Substances Act – continue to have a negative impact on cash flow in the markets he monitors and does business in.
"The cannabis industry is not the cash cow that the general public believes it to be," he said.
Interviews have been edited for length and clarity.
Bart Schaneman can be reached at barts@mjbizdaily.com