Medical marijuana patients in Arizona are celebrating a victory after a judge upheld patients' rights to consume marijuana extracts, edibles and CBD oil.
On Friday, judge Katherine Cooper ruled that nothing in the state's medical marijuana act limits the form in which patients may use cannabis. "The AMMA authorizes qualifying patients to use extracts, including CBD oil, prepared from the marijuana plant," Cooper said.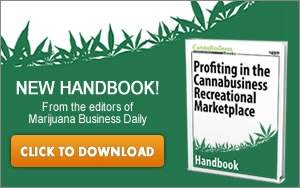 The ruling keeps the door open for the state's edibles and infused products companies, which account for a sizable percentage of the Arizona's $40 million medical marijuana economy.
Marijuana extracts and infused products came under scrutiny last year in Arizona after a handful of officials, including Mariposa County Attorney William Montgomery, threatened to prosecute patients that consumed extracts and infused products, arguing that the marijuana program does not allow for the refined products.
The ruling came in a case filed by the ACLU against Montgomery on behalf of the parents of five-year-old Zander Welton. The family claimed that extracts were the only way to get Zander to consume the plant, since crushing flowers and mixing it into his food was not easy to digest.