Dixie Elixirs & Edibles is expanding outside its home market of Colorado and hopes to have its line of infused products available in at least five additional states by the end of the year.
Its parent company, Dixie Holdings LLC., has created a Delaware-based corporation called Dixie Brands Inc. to oversee the expansion.
The new company will create and oversee licensing agreements with local manufacturers in other states. The local manufacturers will license intellectual property and recipes from Dixie and then distribute the products to local dispensaries and retail establishments.
Dixie – which develops edibles, topicals and tinctures – is hoping to become one of the industry's first national marijuana brands. Delaware is an ideal location to incorporate a business that operates across multiple states due to its favorable corporate tax laws.
The licensing model it will employ is similar to the one used by Bhang Chocolates, which provides recipes and packaging to its licensees in multiple states.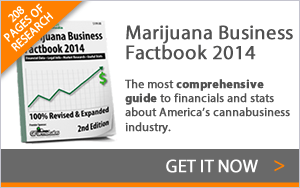 Dixie said it is currently in discussions with licensed MMJ businesses in Arizona, California, Canada, Connecticut, Maine, Massachusetts, Nevada, Rhode Island and Washington State.
In a press release, Dixie CEO Tripp Keber said the plan is the culmination of "more than four years of blood, sweat and tears."