Lawmakers in New York have reached a deal to legalize medical marijuana under a restrictive pilot program that bans smoking the plant but allows the sale of oils, edibles and vapor forms of the drug.
Gov. Andrew Cuomo and legislative leaders struck a last-minute agreement on the bill Thursday, and the state Legislature passed the bill early Friday morning by a margin of 113 to 14.
The plan is far more narrow that the one advocates had proposed. Aside from the ban on smoking cannabis, the law allows doctors to prescribe medical marijuana for HIV/AIDS, cancer, Lou Gherig's disease, Parkinson's, Huntington's disease, epilepsy, some spinal cord injuries and multiple sclerosis.
That will limit the patient base, but there will still be plenty of opportunities – particularly in the area of infused products – for entrepreneurs.
Under the measure, the State Health Department will oversee the program, which will run for seven years. Legislators will be given the ability to reauthorize it after that period.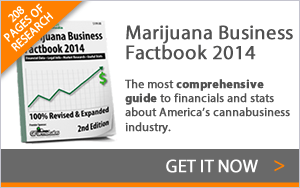 The department will have up to 18 months to establish regulations governing medical marijuana. According to the New York Daily News, the state will license up to five companies to grow and distribute medical cannabis.
The proposal allows the governor to suspend the program at any time upon recommendation by the state police superintendent or the state health commissioner.