The Emerald City is finally about to get its second recreational marijuana shop, while three more are slated to open in the coming weeks.
Uncle Ike's plans to open its doors at noon on Tuesday. It will follow in the footsteps of Cannabis City, the first recreational store to open in Seattle all the way back in July.
The second shop will most likely have plenty of customers, if Cannabis City's experience is any indication. The first store quickly sold out of its entire inventory and had to temporarily shut down so it could restock.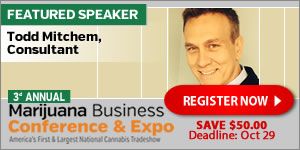 Though there are several other rec shops in the Seattle metro area, Ike's will be just the second in Seattle proper.
The third and fourth, both owned by Seattle MMJ mogul Michael Perkins, are expected to open on Oct. 10. A fifth store, dubbed Ocean Greens, is scheduled to open Oct. 18.