At least one retail cannabis shop is poised to open in Seattle when Washington State's recreational marijuana program launches next week.
James Lathrop, the owner of Cannabis City, and his staff worked up to 16 hours a day for several months to prepare the business for an inspection by regulators. The staff finished construction an hour before the inspection last week.
So far, Cannabis City is the only store in Seattle to receive final approval to open when recreational sales begin on July 8, according to the Seattle Times.
But it's unclear when the dispensary will actually have marijuana on its shelves.
Its supplier, Nine Point Growth, has approximately 30 pounds of cannabis ready to ship to its various retail customers. But Cannabis City can't submit an order for cannabis until it actually receives the license, which the state said it will email at some point on Monday.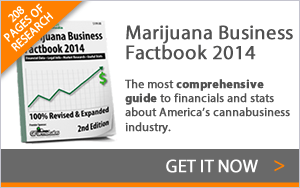 Nine Point must then wait 24 hours from when the order is placed until it delivers the cannabis. So if Cannabis City doesn't receive its license until Monday afternoon, it won't get its first shipment of cannabis until Tuesday afternoon.
Cannabis City plans to order 10 pounds of marijuana and is hoping to receive it by noon. Lathrop said he expects to completely sell out of cannabis the first day.