Washington's Liquor Control Board finally provided a firm date for the program's debut after several weeks of industry speculation.
The state's recreational cannabis industry will officially begin July 8.
According to the announcement, regulators will distribute approximately 20 business licenses on July 7. The licensed stores will then have just one day to input all cannabis products into the state's inventory management system before opening.
The state has not provided a list of the first businesses to receive licenses. A spokesman for the Liquor Control Board said the first licenses "will be spread around the state."
Business owners are already predicting volatile prices for the first days of recreational sales. One retail owner, Michael Perkins, predicts prices to remain in the $20 to $25 per-gram range until growers reduce their wholesale prices.
Retailers said some growers are asking as much as $5,000 a pound for cannabis. Some cultivators believe retailers are to blame for the high prices. One cultivator recently said retailers are battling each other to secure inventory.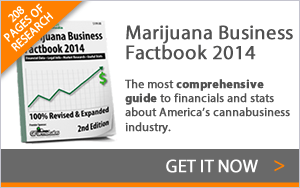 No matter who is to blame, inventories could run low during the first week of retail sales, as they did during Colorado's first week of retail sales. One retail owner, Todd Shirley, predicts the stores that open on July 8 may have to temporarily shut their doors once inventory runs out.
"The first wave could have first-mover advantage," he said. "But it's going to be tough."