Delaware has received seven applications for the single dispensary license up for grabs.
Officials with the Department of Health and Social Services will review the bids and could select a finalist next week. The dispensary could open later in the summer, kick-starting another medical marijuana market in the United States. It will be one of the smallest markets in the country, though, with sales likely in the hundreds of millions or low seven figures.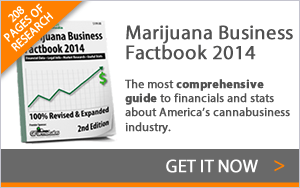 The dispensary will operate as a non-profit operation and must meet strict requirements covering security, records-keeping and patient identification. It also must grow the cannabis it sells but is limited to 150 plants at a time and up to 1,500 ounces of cannabis.
Delaware's medical marijuana law calls for up to one dispensary in each county, but Gov. Jack Markell put the program on ice in 2011 over fears that the federal government could crack down. Last year, he decided to move forward with a pilot program that allows one dispensary.
The health department has the authority to determine whether additional centers are needed down the road based on demand.