Both marijuana advocates and opponents are hailing a delay in Alaska's vote to legalize marijuana as a victory for their respective causes.
The measure – which seeks to legalize cannabis for adults 21 and over – will now appear before voters in the November general election rather than the August primary.
A representative from the newly formed anti-legalization group "Big Marijuana, Big Problem" said the added time will allow voters to see the negative impact of recreational marijuana in Colorado.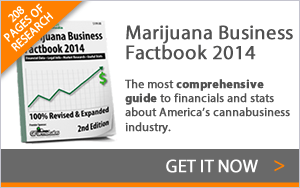 But advocates believe that the switch to the general election increases their chances of winning. Traditionally, general elections attract more young voters than primaries, which theoretically helps the measure's chances.
The delay comes after the state's legislature failed to wrap up its current session on time. Under Alaska law, ballot initiatives cannot be put to a vote until at least 120 days after the legislative session ends. With the current session spilling over the initial deadline, the earliest the marijuana measure can appear on the ballot is the November general election.
A January survey of 850 registered Alaska voters showed that 55% support legalizing marijuana, while 39% oppose the move.