Americans for Safe Access has begun certifying cannabis businesses as part of a new program that seeks to verify the quality and reliability of medical marijuana on the market.
Two dispensaries – New MexiCann Natural Medicine in New Mexico and Harvest of Tempe in Arizona – as well as the Phoenix-based lab AZ Med Testing are the first businesses to qualify for the Patient Focused Certification (PFC) program.
The program relies on quality standards issued by the American Herbal Products Association and the American Herbal Pharmacopeia.
The review process for certification includes a physical audit of the business, a staff training audit, a complaint process and at least one surprise audit per year. Businesses that are awarded certification can exhibit the group's seal in their marketing.
The certification is not a legally binding requirement for cannabis businesses.
It remains to be seen if this particular program – or any industry-wide certification program – can gain traction in such a fragmented industry.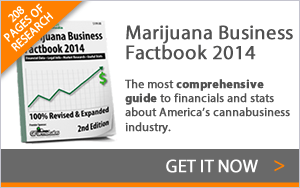 Some businesses have balked at what they consider high costs to get certified under the ASA program. Certification fees run $5,000 a year on the low end to $20,000 annually on the high end, depending on the size of the operation and other factors.
But the program is off to a good start: The organization said that 16 additional businesses located in Arizona, Colorado, California, Maine, New Mexico and Washington as well as Washington DC will also soon receive PFC certification.