Tumbling wholesale cannabis prices in some markets are devastating plant-touching operators and generating negative fallout for ancillary companies that provide services and products to those businesses.
In order for supplementary companies such as accountants, consultants and security firms to continue to grow and maintain healthy revenue streams, some owners are looking to emerging cannabis markets in the East, Midwest and California's nascent recreational sector.
Others are seeking out new opportunities beyond the United States, including South America. And some are diversifying beyond cannabis.
"Generally, everyone's really struggling. Prices are really depressed and going down quickly," said Avis Bulbulyan, a cannabis consultant in Los Angeles.
"When the operational businesses don't have the money to pay for ancillary services, our business also takes a hit."
Marijuana Business Daily surveyed several ancillary business owners to get a sense of how they're adapting to the market evolution.
The executives say struggling plant-touching companies, particularly in mature markets such as Colorado, Oregon and Washington state, fail to pay their bills, opt out of essential services like security and decide to take on complex tasks such as accounting to save money.
Here's a sampling of responses:
Dean Guske, CPA, Guske & Co., Bellevue, Washington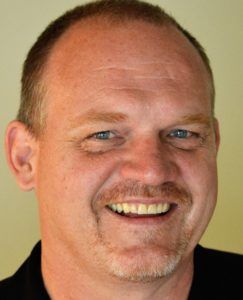 Clients have stiffed Guske – who focuses on taxation, accounting and business consulting – when they have gone out of business and not paid for services rendered. That's happened particularly in states with well-established recreational cannabis economies.
"In the mature markets, this has been very, very difficult for these guys to make money, just because they've licensed too much production. We require retainers and we try to keep a fairly tight rein on the work we do and getting paid."
He's seen some success by pivoting to emerging markets on the East Coast.
"In the newer markets, people haven't had a chance to go out of business yet. We're helping them get their businesses set up, maybe doing some upfront consulting, maybe helping them get their books set up."
Avis Bulbulyan, CEO, Siva Enterprises, Los Angeles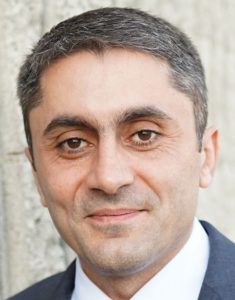 A couple of Bulbulyan's consulting clients have burned through cash reserves paying for real estate as they wait for licensing to open up in California.
"They ended up pulling the plug on their project. We lost that business. A lot of people are dropping like flies."
His Los Angeles-based consulting firm protects its bottom line by diversifying the practice to cover different areas of the industry, including branding, marketing, licensing and compliance. He has attracted clients in Maryland, Massachusetts and Missouri. Bulbulyan also has an eye on Florida, New Jersey and New York.
"Without these other states and without these other departments, it would be incredibly difficult to keep the doors open."
Hunter Garth, founder, Iron Protection Group, Denver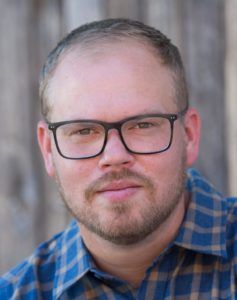 Garth began seeing falling wholesale recreational and medical cannabis prices in Colorado about halfway through 2017. His company, which provides security services to cannabis firms, has sales charts that mirror the drop in wholesale prices.
"That directly affected us pretty dramatically. Margins got cut. It got very challenging for us. We would see people cut back on contracts. We'd see people slow pay. We'd see people not pay."
To stem the bleeding, his company went outside the cannabis industry and purchased a hospitality-based security company.
"We also managed our clients who didn't pay their bills. We definitely require an upfront deposit now. Those controls exist because we've seen so many clients trying to opt out of paying their bills."
He also looked to the states with new marijuana programs but has been more selective in which clients he takes on.
"A big part of how we rallied in 2018 and how we will continue to rally in 2019 is we have had to move very rapidly into emerging markets. We make sure we're working with the right people. We're more comfortable telling people we don't want to work with them."
Jonathan Valdman, president, Forever Flowering Greenhouses, Grass Valley, California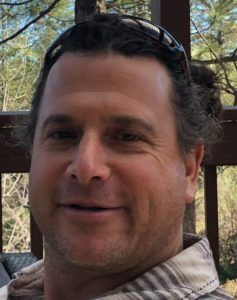 Forever Flowering Greenhouses sells greenhouses to mainstream horticulture companies as well as cannabis growers.
Although Valdman notices price drops, it's nothing new to him.
"As those markets get saturated, sales have gone down some. But now what's happening, this year in particular, a lot of our sales are expansions of previous clients. Our products don't leave without getting paid for. It's my 13th year in the industry, we've seen a lot of that. We don't play those games."
Some business owners still invest in growing quality cannabis.
"You have people on one side of the fence trying to cut costs as much as possible. People on another side of the fence are investing money into the proper infrastructure, so there are no corners cut. As you know, people with A+ flower will make it to the shelf, but an A flower is going to go to extract and that's going to gravely affect your bottom line."
Kara Bradford, CEO, Viridian Staffing, Seattle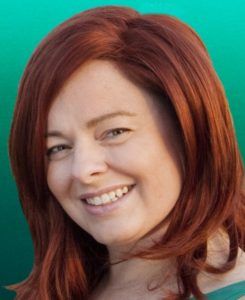 Bradford's cannabis recruiting and temp staffing business felt the impact of falling wholesale prices in Washington a few years ago. But the company adjusted and hasn't been affected as acutely the past couple of years.
"Because we've expanded into so many other markets now, and into Canada, Australia and Brazil, what happens in one country or one state doesn't impact us because we have so many other states and countries that we're doing business in."
Charlie Wilson, chief revenue officer, Green Bits, San Jose, California
Green Bits sells POS software to cannabis companies, and Wilson recognizes market saturation and margin pressure in some markets. He sees his company's role as helping to alleviate some of that stress.
"We see it in the market. I empathize with the operators, and we wish they weren't under some of those pressures. But as it pertains to our business, price sensitivity is definitely elevated and heightened because we're helping these operators run more efficient and operationally robust businesses. It amplifies the value proposition that we put out in the first place."
Jim Marty, CPA, Bridge West CPAs, Denver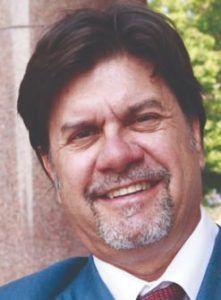 Bridge West CPAs provides accounting services for cannabis and hemp clients, and its customers have told Marty they are unable to pay because of the market. Other business owners decide to do their own recordkeeping to save money.
"It definitely affects us when our clients are unable to pay us … and they can't pay us in a timely manner. So it definitely affects our business as well."
Interviews have been edited for length and clarity.
Bart Schaneman can be reached at barts@mjbizdaily.com