The head of an Oregon marijuana trade group hopes to convince state legislators to permit local cannabis companies to export crops and products to other states, but MJ attorneys said the plan faces huge legal obstacles.
To shrink Oregon's massive marijuana surplus, Adam Smith, the founder of the Craft Cannabis Alliance, is working with state lawmakers to pass a law allowing licensed cannabis companies to ship to other states with legal MJ programs by 2021.
The state's marijuana glut has been driving down prices for months. It also has drawn unwanted attention from U.S. Attorney Billy Williams, who has vowed to crack down on out-of-state diversion.
Despite Smith's efforts, legal experts doubt his export plan – which would cover products ranging from marijuana plants to edibles – has a chance of succeeding anytime soon.
They note it is probably impossible to change Oregon law without an overhaul of federal marijuana laws and policy. The federal Controlled Substances Act, for starters, bars interstate shipments of marijuana.
Moreover, the amount of coordination that would be needed between agencies in Oregon and other states to enforce the export plan would likely prove to be a massive, and perhaps impossible, task.
"The amount of coordination between these state agencies is mind-boggling to think how that would work," said Brad Blommer, a cannabis attorney at Green Light Law Group in Portland.
Stephanie Marshall, a cannabis attorney in Bend, noted that to legalize cannabis exports without a change in federal law would require states with legal programs to change their own laws – and ignore the possibility of a crackdown from the feds.
"It's a super idea," she said of the export plan. "But I don't think you can cross all the hurdles you need to cross to actually see this as a viable industry solution to the overproduction in the state."
How it would work
Smith is clearly an optimist. For his export plan to succeed, he doubts Oregon producers will have to wait for the end of the federal government's cannabis prohibition.
Instead, Smith hopes for a change in federal law or policy.
The latter might include something like the Cole Memo, an Obama-era policy that instructed U.S. attorneys to adopt a hands-off policy toward state-legal marijuana because of the federal government's limited resources. Former U.S. Attorney General Jeff Sessions revoked the Cole Memo last year, however.
"We need some indication from the federal government that allows this to happen," Smith said. "We know we can't do it without that."
One lawmaker amenable to the idea is state Sen. Floyd Prozanski, a Democrat from Eugene, who proposed a similar piece of legislation, Senate Bill 1042, that died in the statehouse in 2017.
Under this proposed scheme, cannabis wholesalers would send product to other states with legal programs as long as Oregon's governor signs a deal with the receiving state, according to the Salem Statesman Journal.
The states bordering Oregon with legal recreational cannabis programs are Washington, California and Nevada.
Smith is convinced that when the federal cannabis prohibition ends – assuming it does – the West Coast will be one of the major suppliers of cannabis across the country. His export plan is aimed at positioning Oregon growers for the day if and when that happens.
State-level plans such as Smith's could also dovetail with legislation introduced by U.S. Rep. Earl Blumenauer.
The Oregon Democrat's bill, Regulate Marijuana Like Alcohol Act (HR 420), would remove marijuana from the Controlled Substances Act and place oversight of the MJ industry under the Bureau of Alcohol, Tobacco and Firearms.
So, what do legal professionals in Oregon think about the legality and plausibility surrounding exporting – or lack thereof?
Here's how Marshall and Blommer, the two Oregon attorneys, responded when Marijuana Business Daily asked that question.
The federal barrier
Marshall: When you cross state lines, you become subject to federal jurisdiction. We all know the Controlled Substances Act doesn't allow that.
The Commerce Clause in the Constitution says anything that enters into interstate commerce becomes subject to federal law. You can't claim federal constitutional protection to engage in that behavior. That's a nonstarter.
For any state that's legalized marijuana at the state level, there are no guarantees. If some federal agents want to come in and seize your property or take any legal action against you, you're not immune from federal prosecution.
If they are aware this is happening, the importers or exporters would be subject to prosecution on the federal level.
State-level hurdles
Blommer: The OLCC (Oregon Liquor Control Commission) would need to completely rework all of their regulations, because all of the regulations are written to govern licensees within the state of Oregon.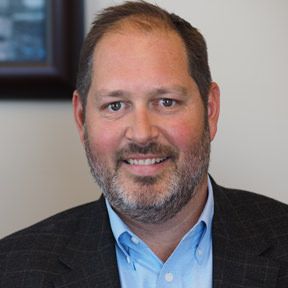 You can't do business as a licensed marijuana company in Oregon unless it's with another licensed marijuana business.
If you're talking about all of a sudden being able to do business with California or Washington, the rules and regulations don't work. Everything is geared toward Oregon licensees doing business with other Oregon licensees.
Just take the packaging or labeling. That's all specific to Oregon. Milligrams per dose, for example, that's all Oregon-specific.
There could be a scenario where the companies in Oregon would learn the regulations of the other states.
But what about enforcement?
Let's say there's a company in California that's not in compliance with all the security regulations of Oregon. The OLCC isn't going to have jurisdiction to go down and issue fines in California.
To imagine the amount of coordination between these state agencies is mind-boggling.
Interviews were edited for length and clarity.
Bart Schaneman can be reached at barts@mjbizdaily.com