The Massachusetts dispensary licensing process has evoked the ire of several applicants who feel that they were unjustly passed over for operating permits, and now a total of seven companies have sued the state over the issue.
The latest lawsuit, filed this week in Suffolk Superior Court, alleges that licensing officials passed over three medical marijuana companies that received top marks in the application process, without providing an explanation.
In January, state health officials initially told the trio – Beacon Wellness Center Inc., JM Farm's Patient Group and Mass Organic Therapy Inc. – that they needed to remove various executives who failed background checks.
In response, the companies ousted those executives. But the businesses still did not receive MMJ licenses, the suit contends.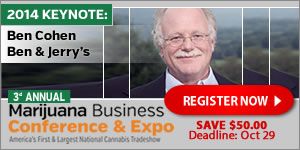 Meanwhile, four other cannabis companies were either given provisional licenses or were allowed to reapply for different dispensary locations after they complied with the state's demand that they remove executives with questionable backgrounds.
The courts, however, thus far have sided with the state in similar cases.