One of the most eye-opening financing deals in the cannabis industry has fallen apart.
Edibles manufacturer Bhang Chocolate is terminating an agreement to sell a majority stake in the company to the publicly traded firm Mentor Capital.
In a a press release, Bhang declared Mentor Capital in breach of the agreement, adding that it has still not received $7.5 million due under the terms of the deal. Bhang also demanded that Mentor immediately cease using the edibles company's name in promotional materials.
Bhang said it informed Mentor in a letter sent on June 24 that the company was in default of the agreement. The letter also stressed that Mentor's chief executive officer, Chet Billingsley, has not been appointed to Bhang's board of directors. At the same time, Bhang CEO Scott Van Rixel has not accepted an appointment to Mentor's board, the letter said.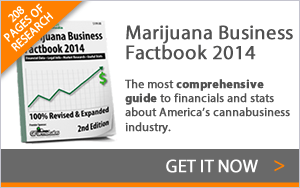 The news spells the end of one of the most high-profile deals in the cannabis industry. In March, Mentor made headlines when it reportedly purchased 60% of Bhang Chocolate for $39 million.
Bhang makes cannabis-infused chocolates and has become a highly recognizable brand in the industry. Mentor Capital has been around for several decades, shifting gears numerous times to focus on different markets. The company announced its intention to enter the marijuana sector earlier this year.