Congressman Earl Blumenauer has launched television ads urging the federal government to let states set their own laws on marijuana, giving the cannabis industry some solid PR.
Blumenauer, D-Oregon, has long been a supporter of marijuana-related causes and is behind several key pieces of legislation that would benefit cannabis businesses. But this appears to be the first time he has run an ad focused solely on the issue.
Blumenauer used thousands of dollars from his own campaign coffers for the ads.
"Let states set their own laws," he says in one of the TV spots. "Tax it, use the money to fund education and let the police focus on real drug abuse."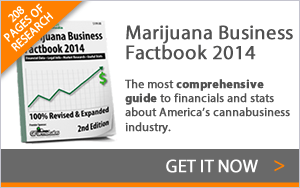 The ads are currently running on a TV station in Portland, Oregon, but Blumenauer said he will post them online as well to reach a national audience.