Boston mayor Martin Walsh will try to block the city's two planned medical marijuana dispensaries, pending the results of a review by the Department of Public Health.
This week, Walsh told a forum in Dorchester that he is "dead set" against marijuana dispensaries within the city. He then wrote a letter to the state's secretary of health and human services, John Polanowicz, and the director of the state's medical marijuana program, Karen Van Unen, asking them to take a hard line against the businesses, if it is found that business owners provided false information in their applications.
"If any information provided in either application is confirmed to be inaccurate, I ask that the Department of Public Health immediately eliminate that application from being eligible for a final certification of registration,'' Walsh wrote.
Whether Walsh wields any power against the businesses, however, is yet to be seen. Jeffrey Berry, a political science professor at Tufts University, told The Boston Globe that Walsh could stall the process by using the city's zoning laws, however he likely cannot ban the businesses outright.
The two statements end weeks of speculation over Walsh' position toward Massachusetts' embattled medical marijuana program. The program has been under constant scrutiny from the media and lawmakers since it announced the 20 winners of preliminary licenses back in January.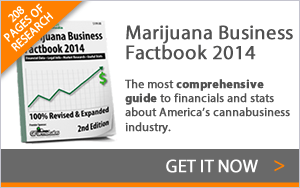 The two businesses that won licenses for Boston – Good Chemistry of Massachusetts Inc. and Green Heart Holistic Health & Pharmaceuticals Inc. – have also been placed under the microscope. Local politicians that lent their support to the businesses eventually backtracked, and said that the businesses misrepresented themselves in order to gain their backing.