California's state Assembly on Thursday rejected a medical marijuana regulation bill, one day after the Senate approved a competing measure backed by a key law enforcement group.
Both bills establish a system for licensing and regulating California's marijuana businesses, which have operated in many areas without state oversight.
Assembly Bill 1894 would have created a new statewide cannabis controlling agency within the Department of Alcoholic Beverage Control. The new entity would establish standards for growing and sales, enact licensing fees and penalize bad business owners.
The Assembly bill also included provisions for regulating marijuana packaging.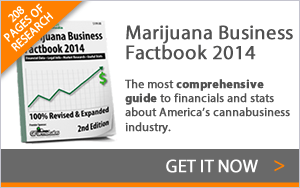 The Senate Bill – SB 1262 – is sponsored by the California Police Chiefs Association and co-sponsored by The League of California Cities. The bill would require marijuana businesses to obtain an operational license from the Department of Consumer Affairs after they win approval from local municipalities. It also sets up tight restrictions for doctors who prescribe marijuana.
The Senate Bill now heads to the Assembly.
Assemblyman Tom Ammiano, who sponsored the failed bill, said he may work to amend the Senate measure.