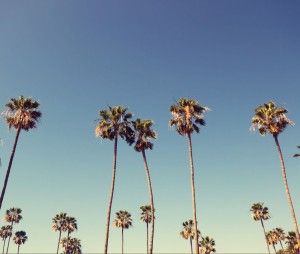 By John Schroyer
California marijuana businesses apparently have an ally in the governor's mansion.
Many in the cannabis industry are applauding a series of overhaul proposals issued Tuesday by Gov. Jerry Brown for his state's regulatory system, which will begin overseeing cannabis businesses in January.
The proposed changes are expected to cut regulatory red tape and bolster MJ companies' bottom lines.
They include a provision to eliminate a measure requiring every cannabis company to obtain both a local and a state license. Another would allow full vertical integration for marijuana businesses that want to hold multiple types of business licenses, such as cultivation and retail permits.
"I didn't get any sleep last night because I was thinking about all the different opportunities that stem from this," said Avis Bulbulyan, the CEO of Siva Enterprises, a Los Angeles-based cannabis consultancy. "It is absolutely pro-business. It is huge. It is a big step in the right direction."
Brown's goal is to streamline the licensing and oversight process for the state, said Lori Ajax, the head of California's Bureau of Medical Cannabis Regulation.
Such a move is necessary, she believes, because of numerous disparities between Proposition 64 – last year's recreational marijuana ballot measure – and the Medical Cannabis Regulation and Safety Act (MCRSA) – a package of bills approved by the legislature in 2015 to regulate medical marijuana.
"There was a lot of discussion with stakeholders and locals and even the licensing authorities on how best we could align these two statutes," Ajax said. "From a regulatory standpoint, when things are aligned, you don't want two different ownership standards, depending on whether you're a medical licensee or an adult-use licensee."
Good for business
The changes that will likely have the biggest business impact include:
Eliminating the mandate that licensed MJ businesses obtain both local and state permits. If a licensing process is in place at the city or county level, companies would still need a local permit. But if there is no such system in place, it won't preclude a business from getting a state license. In lieu of a local permit, businesses would have to submit an Environmental Impact Report to the state.
Removing a provision in the MCRSA that requires third-party distributors to be intermediaries between growers, manufacturers and retailers. This concession to the Teamsters during the MCRSA negotiations is reviled by many in the marijuana industry who argue they're capable of transporting and delivering their own goods.
Striking a ban on full vertical integration. The MCRSA stipulated that MJ companies could possess a maximum of two types of licenses, meaning, for example, a company couldn't grow, produce edibles and also be a retailer. Brown's change allows companies, except for testing labs, to hold as many types of business licenses as they want.
Prohibiting co-locating medical and recreational marijuana business licenses. Under Brown's plan, MJ companies would have to choose between either medical or adult-use cannabis for their business model.
There also are a number of smaller-level changes, such as a possible limit on the number of medium-sized outdoor grows, tweaks to the Marijuana Control Appeals Panel, modifications to cannabis growing appellations and the elimination of state-issued MMJ cards.

'Take a victory lap'

The proposals that potentially could make the biggest positive impact are the distributor issue, dual state-local licensing, and vertical integration, all of which could help deliver a sizable boost to cannabis company profit margins.

"We're super happy with the language the governor released, and we need to kind of take a victory lap," said Kenny Morrison, the president of the California Cannabis Manufacturers Association, which helped lobby Brown to make several of the alterations.

Brown's proposals will be attached to the state budget as a trailer bill and must be approved by the legislature. Lawmakers must pass the changes by June, when the budget is scheduled to be finalized.

Given the Democratic super-majority in Sacramento, Bulbulyan expects most of the modifications to be approved.

"I don't think it's going to be a fight, but it's also not going to be a rubber stamp," he said. "I'd think that 98% of this is going to get adopted."

A big sticking point

The ban on co-locating medical and recreational licenses, however, is a red flag for MJ companies. If the industry has any say in the final law, Morrison said, the apparent forced choice between medical and recreational licenses will be yanked.

"The one thing that's a little scary – and I think the entire industry feels this way – whether you're a farmer, a retailer or a manufacturer, you're saying, 'I can't hang a medical license at the same facility as I can hang a non-medical license?'" Morrison said. "Our interpretation is that applies (to all business types).

"All of us think, to have to choose one market to serve, that really sucks."

Morrison said he understands the governor's reasoning: He thinks Brown sees the proposal as a backdoor way to protect cannabis companies from a Trump administration whose position is seemingly favorable toward medical cannabis but averse to adult use.

But Morrison believes the industry will be able to apply enough political pressure that the California Legislature will amend the co-location provision to allow companies to work in both medical and rec without being licensed for separate company locations.

"If we have anything to do with it, yes. I'm saying the industry is going to rally to have that removed," Morrison said. Bulbulyan agreed with that assessment.

If all or most of Brown's changes are approved by the legislature, it will make life much easier for California marijuana companies in 2018, when the licensing system is slated to become operational.

"If you look at all the regulations, all the different models for the industry across the country" Bulbulyan said, "this one does turn into one of the most robust and business-friendly ones."

John Schroyer can be reached at [email protected]