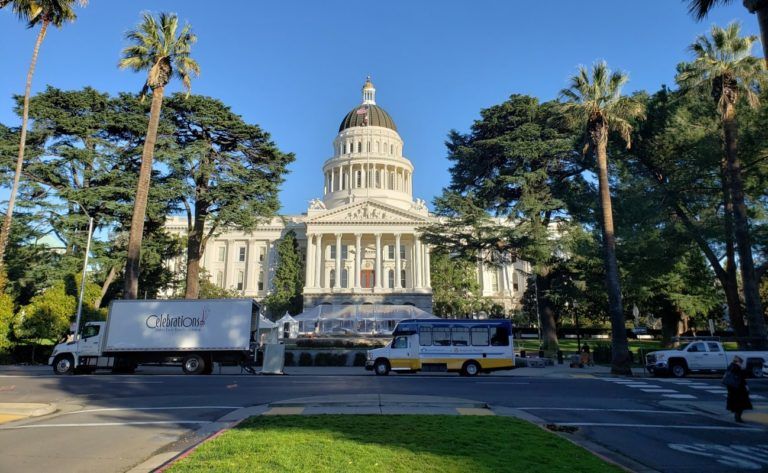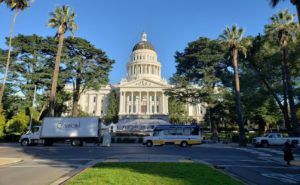 California legislators advanced a bill that would increase the number of marijuana retail licenses in the state by requiring some cities and counties that have banned commercial cannabis to open their doors to the industry.
Assembly Bill 1356, which was amended in committee last week, would require local jurisdictions where more than 50% of voters supported the state's 2016 adult-use marijuana law to:
Issue one cannabis retail license for every six active general licenses for on-site liquor sales, which includes bars and restaurants; or one marijuana retail license for every 15,000 residents.
Allow cities and counties to be exempt from the rule if, between Jan. 1, 2017, and Jan. 1, 2020, voters there pass by more than 50% an ordinance or resolution that bans commercial cannabis.
A previous version of the bill would have required one retail license for every four liquor licenses for on-site sales or one for every 10,000 residents. That iteration was called a "heavy political lift," in part, because it requires a two-thirds majority in both legislative chambers to pass.

Some say the amendments to AB 1356 could make it more palatable to legislators.

Marijuana Business Daily asked several members of California's cannabis industry to weigh in on AB 1356. Comments have been edited for length and clarity.

Ryan Kocot, chief compliance officer of Ikänik Farms, Sacramento: "AB 1356 will encourage jurisdictions to be proactive in promulgating retail regulations and associated licensing processes. Many localities are taking a wait-and-see approach to storefront retail. That is why we see the dispensary shortage, which has already harmed the entire supply chain. Revenue numbers aren't what they should be, and the illicit market is still winning.

"At this point, the market is going to collapse if we don't have more stores open up. I'm not saying AB 1356 is perfect, but it is a step in the right direction. It could also give us a clearer picture of the impact of legalization on any number of social issues in California as well as the U.S.

"A clear picture of legalization's positive and negative impacts has not been painted because we've yet to have a market that allows the entire supply chain to operate. That only serves to delay federal legalization."

Chelsea Bunch, co-sponsor of the Medicinal and Adult Use of Cannabis Ordinance, Plumas County: "AB 1356 does nothing for rural counties that voted in favor of Proposition 64 (that legalized adult-use cannabis in the California in 2016).

"(AB 1356) would require only one dispensary for every 15,000 residents, based on population only – not population density. For example, it would make it so only one dispensary is required to be licensed in Plumas County, which used to have two dozen small, tax-paying cannabis businesses.

"If that one dispensary opened on the east side of Plumas County, the average resident would have to drive two to three hours to access it. How is that a free market? How is that access? This would create an opportunity for one company with financial backing to place the highest bid and have a monopoly on cannabis sales in rural areas. All local craft farmers and small businesses would lose.

"This also perpetuates the illicit market's grip on cannabis sales because those sources are closer and more affordable."

Shannon Hattan, CEO and co-founder of Fiddler's Greens and High Tide Distribution, Santa Rosa: "There's a legitimate, valid concern that AB 1356 will still only require one dispensary in some rural areas and there could be backdoor politics on who gets the license. But, at this point, I'm going to get behind just about anything that moves the industry forward.

"We're struggling with access right now. Some of our patients drive two or three hours to get products because they live in a 'dry' jurisdiction.

"We were one of the first to get our temporary license in 2018, and we had about 2,500 dispensaries available in 2017 under Proposition 215 to distribute product to. Now, less than 500 retail licenses have been issued. It's a very real concern that there will be a bottleneck between producers wh­­o are trying to get their products to consumers.

"Requiring local jurisdictions to allow regulated cannabis will provide more competition to the black and gray markets."

Robert Finkle, senior counsel at Greenspoon Marder, Dublin, California: "AB 1356 is very creative and has good intentions. It underscores the reality that the black market is going to continue to thrive until consumers have reasonable access to brick-and-mortar retail cannabis shops in their jurisdictions.

"As a concept, I really like it. But it faces two high hurdles, both based in Proposition 64.

"First, it's going to require two-thirds approval in both houses of the California Legislature. Second, any change that requires two-thirds approval in Proposition 64 must be consistent with the intent of the referendum – and the ability for jurisdictions to control commercial cannabis activity was a central part of Proposition 64.

"Looking at the revisions that have been made through the life of the bill, it looks like the Legislature is working to get this through. They're being very specific with respect to what this would require of local jurisdictions – not necessarily requiring adult use, for example.

"They're also creating an opportunity for local jurisdictions to put a ban in place so long as they're passed by the majority of residents in the jurisdiction."

John Oram, president and CEO of vertically integrated cannabis company Nug, Oakland: "Anything that's going to increase access to cannabis and widen the pipeline by which we get cannabis to market is a good thing for California.

"The market is so constricted right now. We need help. We had more than 2,500 stores in 2017; now, there are 400 (to) 500 quality retail stores in the state and people are fighting for shelf space.

"Product quality and pricing are all over the place. The illicit market is thriving, and businesses are crashing.

"It's brutal out here, and (AB 1356) is a huge step in the right direction. As we're talking about what the future of cannabis looks like, the current market is not going to allow us to get new and innovative products to market because there's limited shelf space.

"The current structure is limiting economic opportunities and the evolution and innovation in the industry."

Joey Peña can be reached at [email protected]