Health Canada is giving independent cannabis growers 30 days to dispose of their plants.
In a letter distributed to growers this week, the department threatened to send the police after those who refuse to stop growing after April 30, which is one month after the new Marihuana for Medical Purposes Regulations take effect.
Health Canada is asking for growers to complete a form that proclaims they no longer have any cannabis obtained under the outgoing Marihuana Medical Access Regulations, which permitted patients and other private individuals to grow their own cannabis.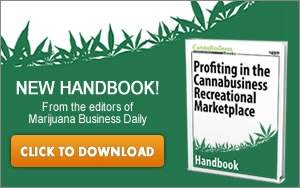 Law enforcement officials said they expect Health Canada to provide them with names and addresses of growers who do not fill out the form.
Under the new law, called the Marihuana for Medical Purposes Regulations, Canada's 40,000 or so medical marijuana patients must purchase from just seven licensed producers. The program has not been well received by patients, as the price of cannabis is expected to rise from $1 a gram to between $3 to $12 a gram.
Local governments have not all agreed to follow the rules. In Toronto, law enforcement officials said immediate enforcement action will proceed only if local police receive complaints from neighbors.
But in British Columbia, politicians and law enforcement in greater Vancouver said they will turn a blind eye to independent growers, citing manpower and funding issues.