Medical marijuana is starting to gain traction across the globe, particularly in South America.
On Thursday, Colombian President Juan Manuel Santos threw his political weight behind a bill to legalize medical cannabis.
Santos' position has a dual purpose: to ease the pain of terminally ill patients and to undercut the cartels that have at least partially infiltrated the MMJ system in the United States.
Possession of up to 20 grams of marijuana is currently legal in Colombia for personal use, and the head of the nation's counter-narcotics enforcement told the Associated Press that the country already has roughly 1.5 square miles of marijuana fields.
According to the bill's sponsor, Sen. Juan Manuel Galan, three other South American countries are also thinking about legalizing marijuana for medicinal use — Argentina, Brazil and Chile.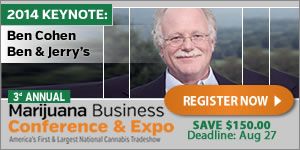 Uruguay became the first country in the world to completely legalize marijuana last December. But the program has been plagued with problems from the beginning, and there are now concerns about whether it will get off the ground at all.