Colorado's recreational marijuana industry is finally opening its doors to newcomers and abolishing one of its most stringent cultivation rules.
The new dynamic could create a noticeable shift in Colorado's recreational industry, changing how some businesses are run and introducing new competition to an already-crowded market.
Today, the state begins accepting applications for business licenses from entrepreneurs who were not part of the medical marijuana industry.
Up to this point, only owners of licensed medical marijuana businesses could apply for and obtain permits to run recreational cannabis stores and grow sites. Now, anyone can submit an application, provided they are a resident of the state.
Additionally, Colorado will no longer require vertical integration starting in October, so recreational businesses can operate specifically as wholesale cultivators or retail shops. Previously, retail stores had to grow 70% of their inventory, while stand-alone cultivation operations were not allowed.
Entrepreneurs therefore had to balance their time and money between grow houses and marijuana storefronts – which require different skills and expertise.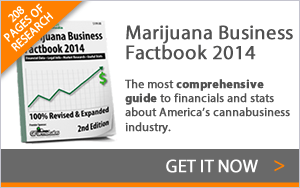 Now, entrepreneurs can devote their entire business to either growing cannabis for the industry or selling it to consumers via storefront retail shops. Those that take this route also won't have to obtain and renew two separate types of state licenses, though retail stores can still grow their own if they want.
The wholesale market for cannabis could grow significantly as a result of the changes, which could help push down prices.
As of mid-June, 292 entrepreneurs had filed notices with the state saying they planned to apply for business licenses starting July 1, according to the Denver Post. The earliest they can begin operating is October. But bans on recreational businesses across the state and zoning restrictions will severely limit where these operations can locate.