Medical marijuana delivery services are popping up at a rapid clip in Southern California as entrepreneurs look to skirt dispensary bans and lower overhead.
In Los Angeles, for instance, some dispensaries that are now considered illegal under Proposition D are closing their storefronts and opening delivery services, according to the Los Angeles Times.
One business, called Speed Weed, employs 25 drivers and operates out of several offices.
The company's delivery area is 6,000 square miles, including all of Los Angeles county. Speed Weed's patient enrollment is 19,000, and it caps purchases at 4 ounces a month.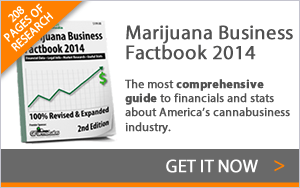 The legality of such services varies across California. Some cities, such as Riverside, have banned the services, but law enforcement does not target them. Others specifically allow medical marijuana delivery, though in many areas the laws are vague.
The number of MMJ delivery companies nationwide has grown from 877 to 2,617 in just three years, with most of them in California, according to data from the online dispensary finder Weedmaps.